To participate in a Live Conversation you need to share your availability with the customer by selecting an open time slot.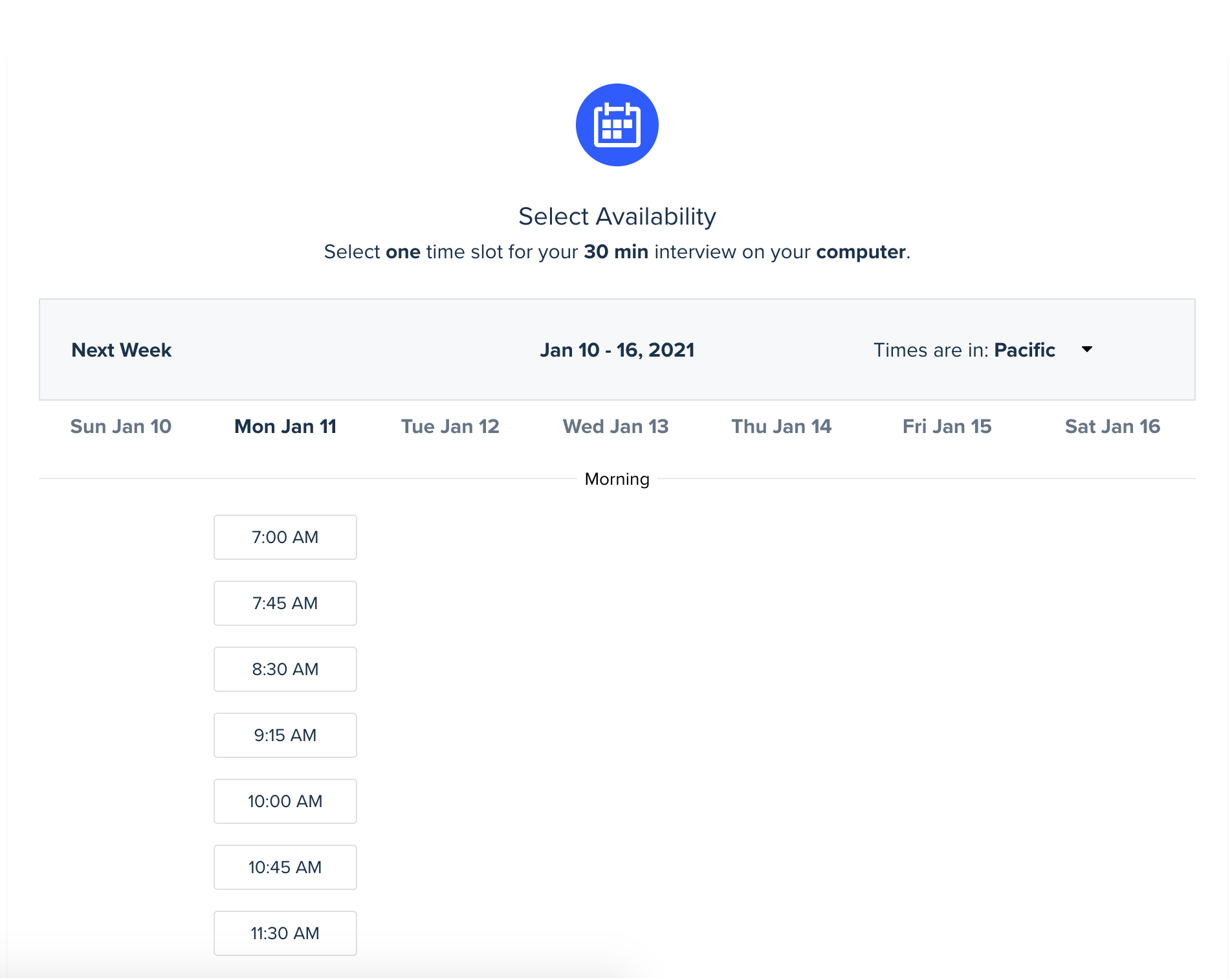 If you can't find a time slot, no time slots are shown, or you're sent back to your dashboard, then there are no longer any slots available. In this case, feel free to decline the test by clicking the I'm Not Available or Decline interview button.


NOTE:
Sometimes multiple time slots are listed, even when other contributors have already reserved all available sessions. This happens because the availability screen represents the customer's availability and not necessarily the number of sessions that are still available to claim.