Tests are available on a first-come, first-served basis. Customers create new tests throughout the day, so studies can fill quickly depending on the time of day. This means that another contributor could claim the last invite for a test before you finish completing the screener questions. When this happens, you'll receive the "All responses recorded" message.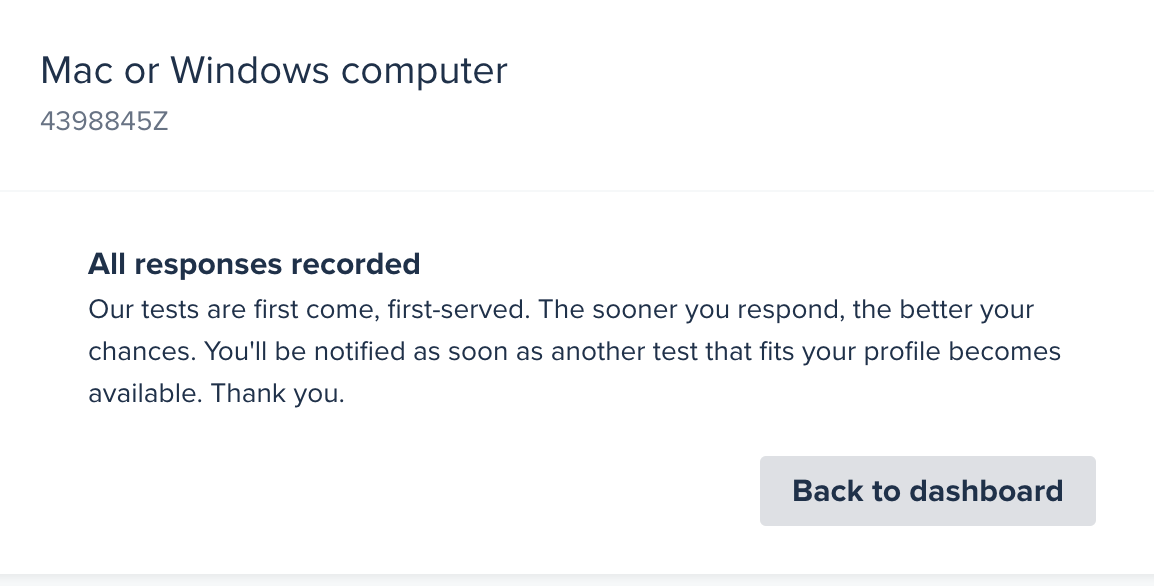 New tests will regularly appear on your dashboard, so keep trying and follow our tips to make sure you receive new test invites.

NOTE:
If you receive the "All responses recorded" after you've already started your test and have tried to upload it,
please contact our Support team for help
.