UserTesting is a great way to earn a few extra dollars on the side. On average, most contributors take one or two tests per week.

The number of tests on our platform is growing every day; you can receive a test at any time, on any day of the week. However, the number of opportunities a contributor receives fluctuates day-to-day and is largely dependent on the needs of the customers. You may or may not qualify for tests based off of your demographic profile and background.

Here are some tips to maximize your chances of receiving new tests:
Stay logged in on your dashboard. You'll hear a sound notification when a new test is available. We also send you emails of available tests.


Aim for a 5-star rating. Higher ratings improve the chances of receiving new tests. Learn how to give great feedback by taking the lessons available in the Learning Center on your dashboard. You can also check out our FAQ: Getting Started section in the Support Center for tips and tricks!


Pay attention to the blue highlighted area above your dashboard. Fill out the surveys to qualify for more tests.


Ensure your profile is up-to-date. Contributors with blank profiles will not be distributed as many tests.


Temporarily disable any third-party software, such as ad blockers, anti-virus, or VPN software. These can sometimes interfere with our screen recorder and the customer's websites and apps.


Understanding ratings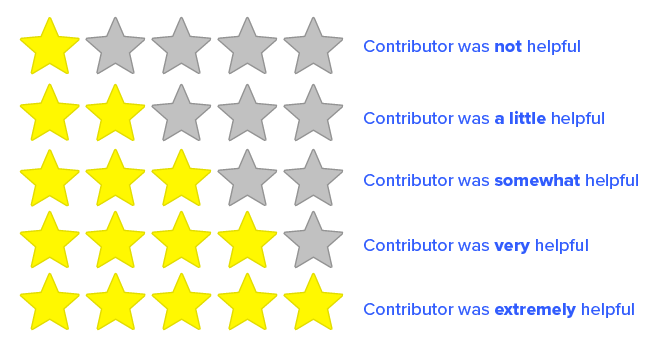 We ask our customers to rate videos based on how helpful they are. Above is the rating scale that our customers use.

Remember that we want you to be successful; we automatically review all 1- and 2-star rated tests and will clear any rating that we determine isn't warranted.