UserTesting is a great way to earn a few extra dollars on the side. On average, most contributors take one or two tests per week.

The number of available tests is growing every day; you can receive a test at any time, on any day of the week. However, the number of opportunities you receive fluctuates daily and largely depends on the customers' needs. You may or may not qualify for tests based on your demographic profile and background.

Here are some tips to increase your chances of receiving new tests:
Stay logged in on your dashboard. You'll hear a sound notification when a new test is available. We also send you emails of available tests.


Aim for a 5-star rating.

Higher ratings improve the chances of receiving new tests.

Make sure you meet the requirements, speak loudly and clearly, follow task instructions, and share your honest feedback. To learn more, review these

top tips for a successful test.


Pay attention to the blue highlighted area above your dashboard. Fill out the surveys to qualify for more tests.


Keep your profile up-to-date. When your profile is complete and accurate, we can better match you with available tests.


Temporarily disable any third-party software. This software might cause issues with our screen recorder or customers' websites and apps. It might also impact how our security systems evaluate your account.

To avoid these issues, we recommend that you:

Disable computer and browser VPNs
Don't use third-party network proxies
Turn off ad blockers
Temporarily turn off anti-virus software
If your account is flagged because of VPNs, ad blockers, etc., it can take up to a week for it to reset once you change your computer or browser settings and log back in. In other words, tests can take up to a week to reappear once you've fixed the issue.


Understanding ratings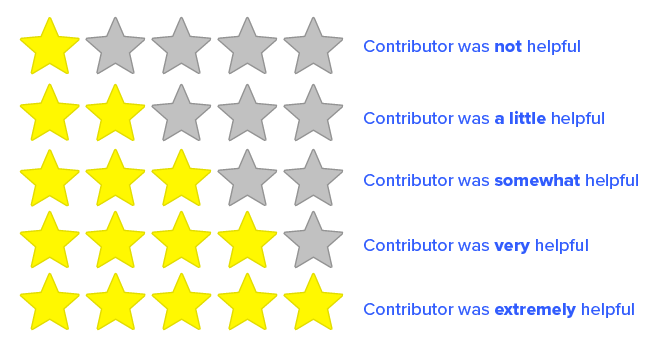 We ask our customers to rate videos based on how helpful they are. Above is the rating scale that our customers use.

We want you to be successful! Our Quality Team reviews all 1- or 2-star-rated tests to make sure that customers' ratings are fair.