Sometimes a customer will reach out to you in regards to a test you have scheduled or completed with them. When you receive a message from a customer, you'll receive the following email: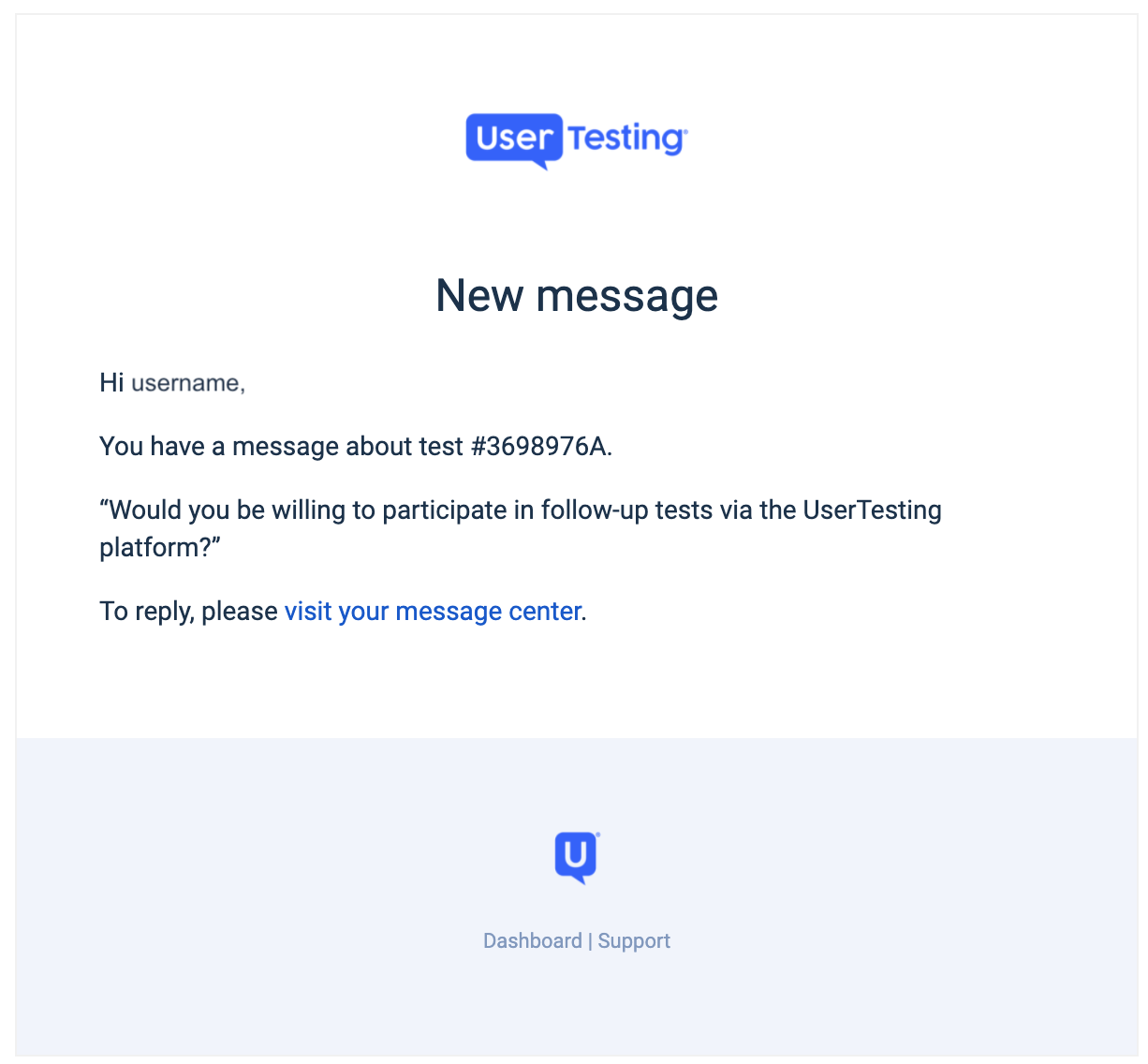 NOTE:
Any replies to the email above will be sent to our support team instead of the customer. Please click "visit your message center" in order to reply directly to the customer.
To respond to the customer, visit the Messages section on your UserTesting dashboard.

To ensure that both you and the customer have a good experience, please keep the following in mind when responding to customer questions:
Do use the Messages section to communicate and provide clarity or additional comments regarding recently completed tests
Do use the Messages section to respond to the customer if they are interested in scheduling additional sessions through the UserTesting platform
Do use the Messages section to alert customers if you are having difficulty attending a scheduled session


Do not accept test links provided by the customer. These are unpaid tests and will not display on your dashboard. You should only accept tests from your dashboard.

Do not

provide any personal information to the customer in the Messages section
Do not

use the Messages section to ask for a rating

Do not use the Messages section to ask for compensation
Do not use the Messages section to inquire about the status of your uploaded test
Please note that customers are not allowed to request your contact information or solicit additional work outside the UserTesting platform.