We heard your feedback about the testing experience and have been working behind the scenes on building several improved features to make test-taking much easier.
As a part of these improvements, we're excited to introduce your new Test Feed!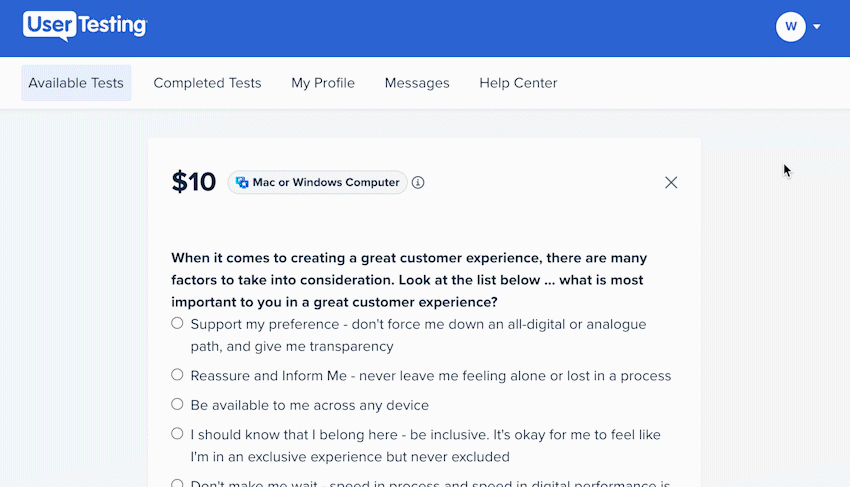 Your 'Available Tests' tab is now a feed made up of several Test Invites that you can see above. Each Test Invite represents a different test opportunity available to you. Here are some of the features of your new Feed:
Badges for quick classification:
The new Test Feed makes it much easier to review and qualify for tests. When you log in, you'll see a feed of Test Invites for tests available to you. On each Test Invite, you'll see new badges that allow you to quickly scan and find information about devices required, rewards offered, and the types of tests so that you can make more informed decisions about which Invites to attempt.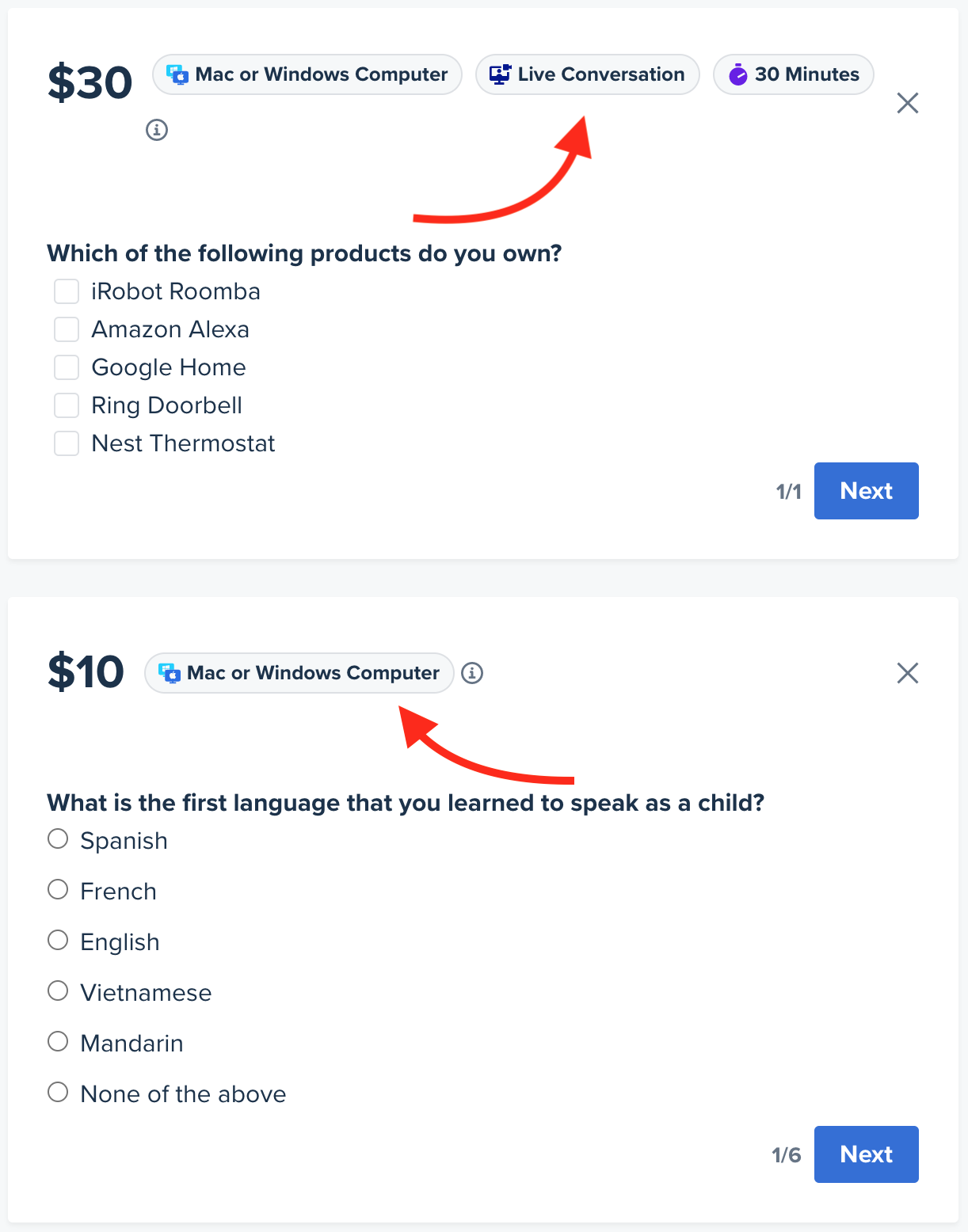 Ways to understand the time commitment:
We now show you more information about each test and the associated screener questions at a glance. As an example, there's now a clear badge on Live Conversation Test Invites to show you how long that test will last.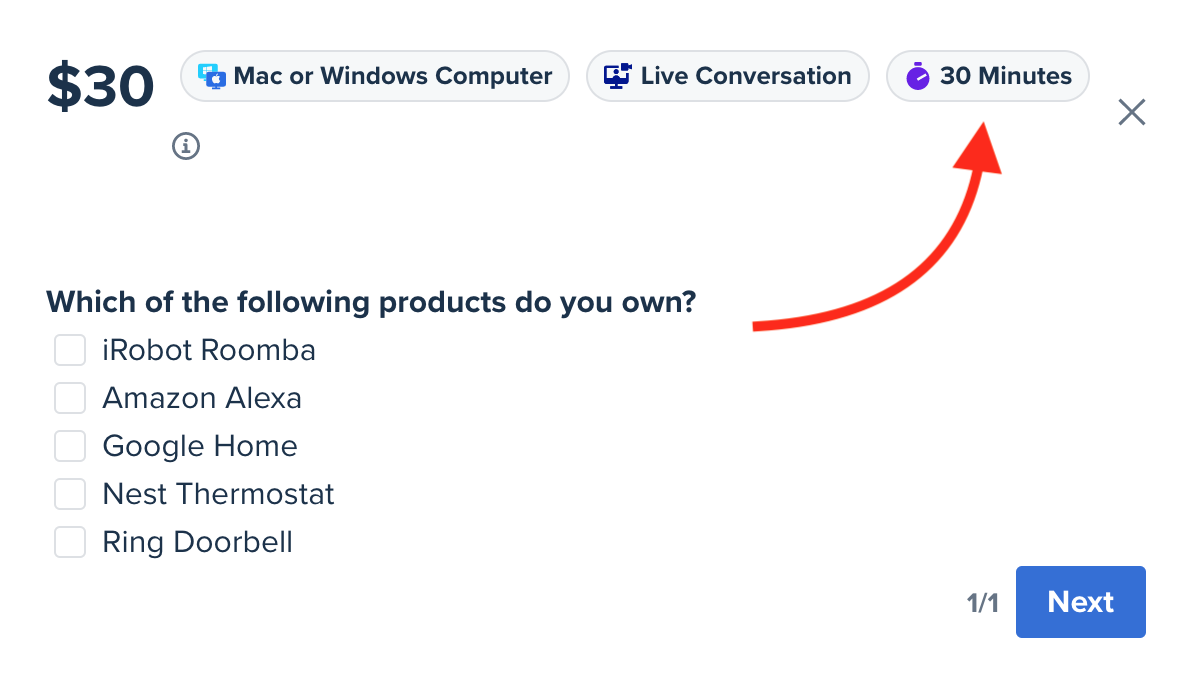 We also made it easier for you to see how many screener questions are associated with each Test Invite with the number on the bottom right corner of the Invite. For Test Invites with multiple screener questions, you can use this number as a gauge to see how many questions you've completed and how many are still left to answer.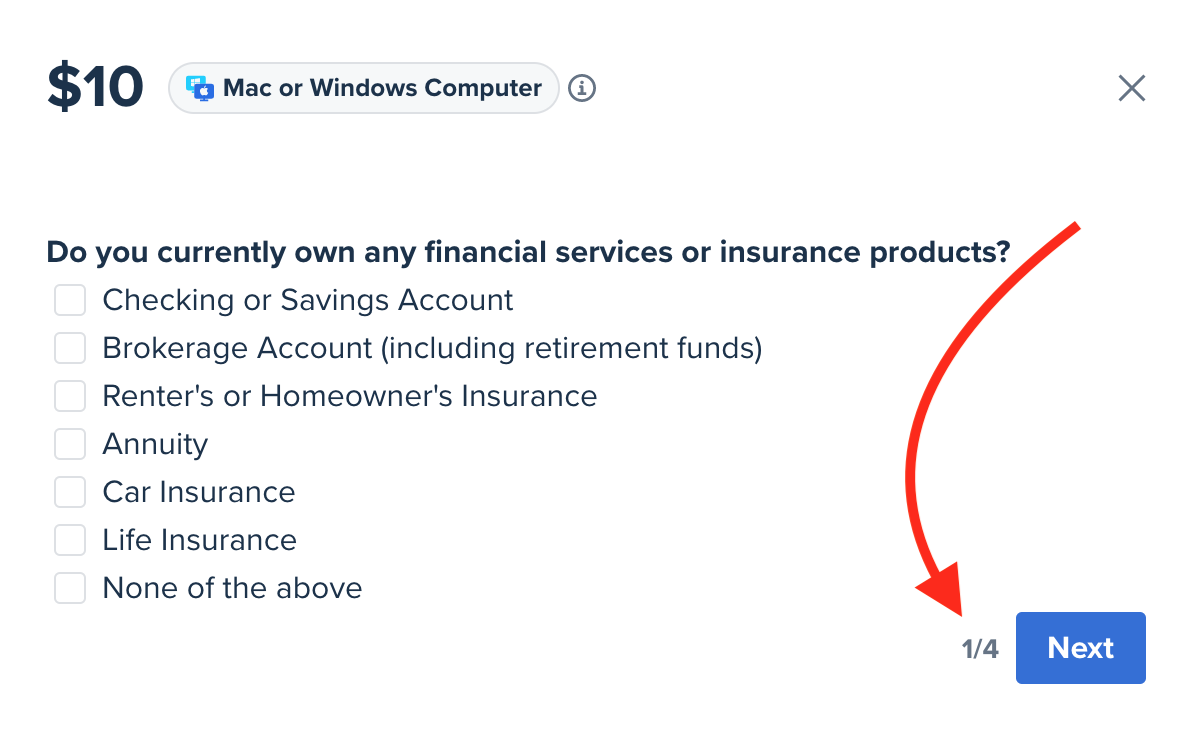 See more information about more tests at a glance:
The new Test Feed also gives you more information about the tests available to you at a glance. You can maximize your chances to match with tests by strategically selecting the ones you're most likely to qualify for.
Quickly scan your Test Feed, identify tests that are likely matches, and eliminate ones that don't interest you by clicking the X at the top right of the Test Invite. This will free up your Feed for more Invites to become visible.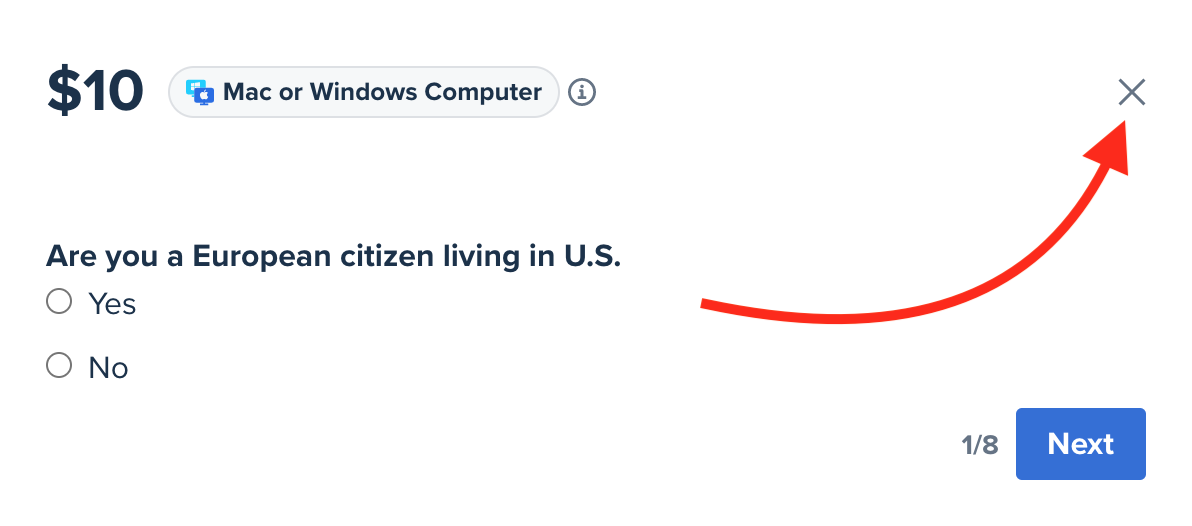 Complete screener questions with fewer clicks:
Finally, you'll no longer be taken to a new page every time you want to answer a new screener question! You can answer screener questions directly within the Test Feed to move through the screener experience faster. We know this was highly-requested from many contributors and we're excited to make the experience more streamlined moving forward.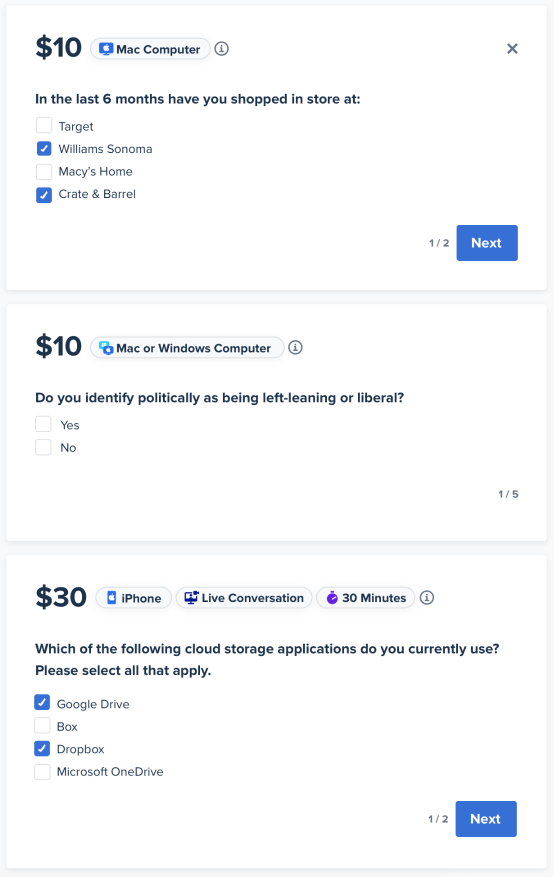 We think these new features and new look will help you qualify for more tests faster and make your time taking tests more enjoyable.
Happy testing!