Review this article to learn how to get started with the UserTesting app.
Get Approved to Start Taking Tests
Download the App
Before you get started, please make sure your mobile device meets our minimum requirements.
iOS
Operating system: iOS 14 or higher
Memory: At least 400MB of available space on your device
At least 20% battery life when you try to take a test
Android
Operating system: Android OS 7.0 or higher
Memory: At least 400MB of available space on your device
At least 20% battery life when you try to take a test
📌
We do not recommend using Xiaomi devices with the UserTesting App for Android, as we have seen issues with these devices.
To get started, download the UserTesting App from the App Store or Google Play.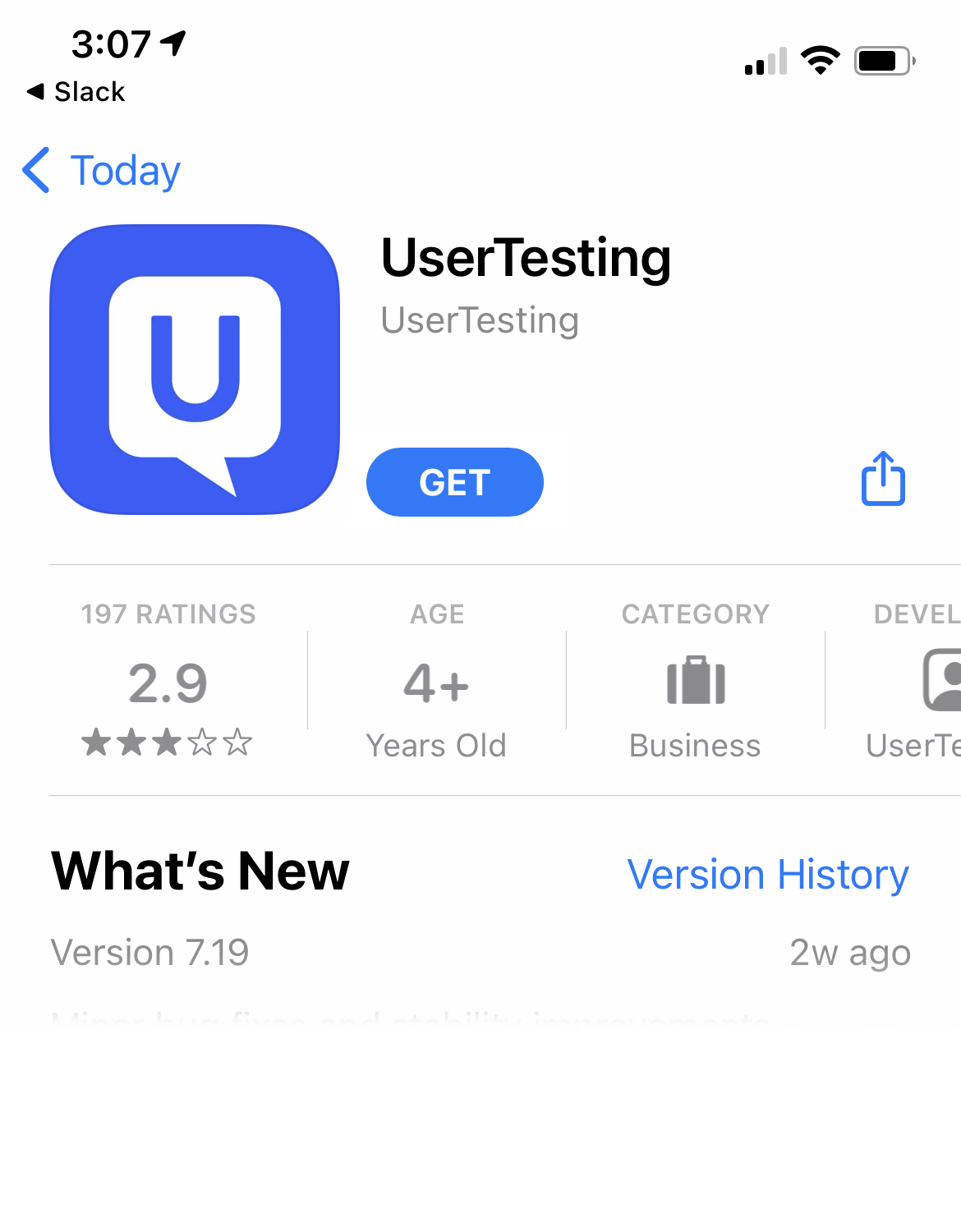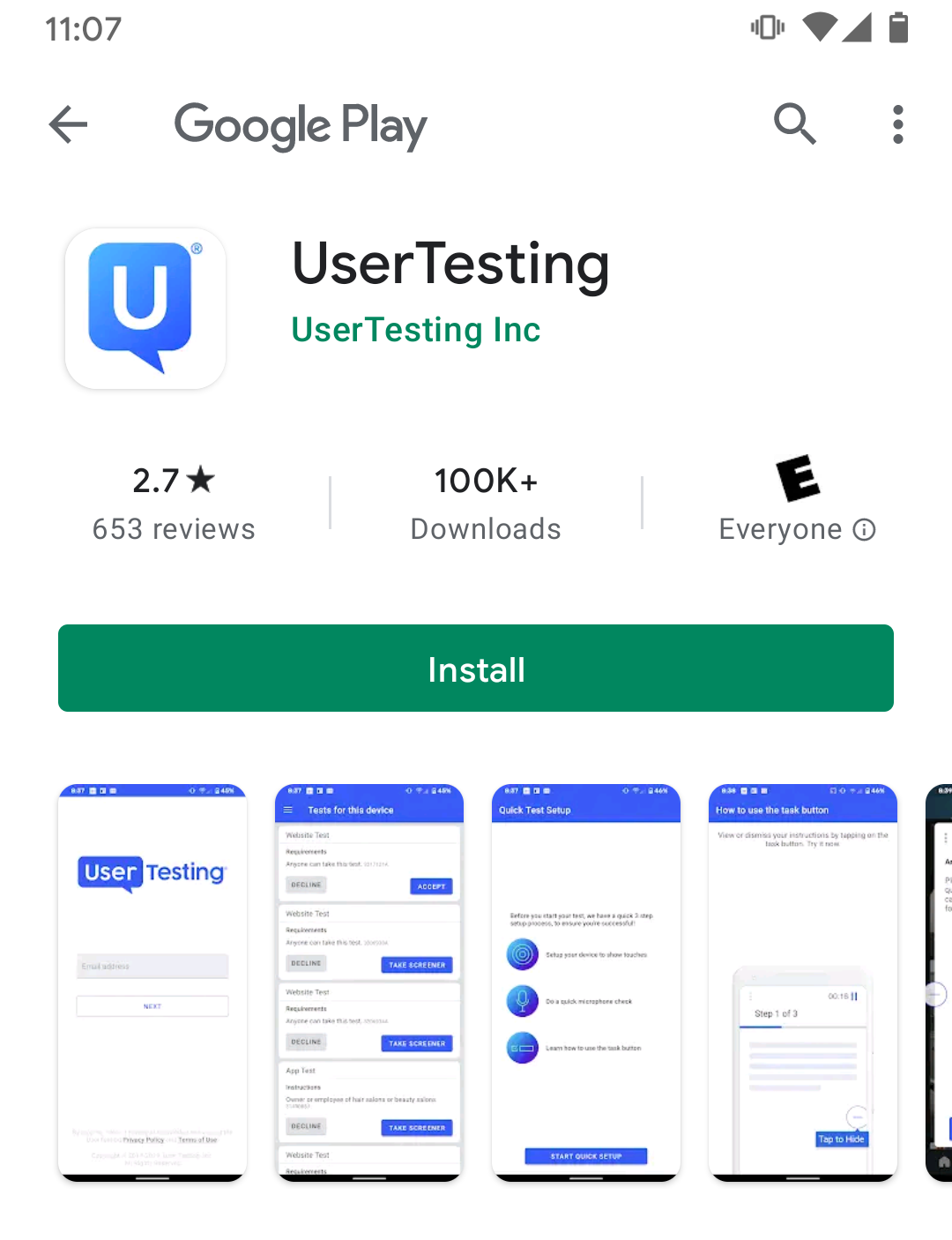 Once you've downloaded the app, open it and read through the introductory screens to learn a little more about UserTesting.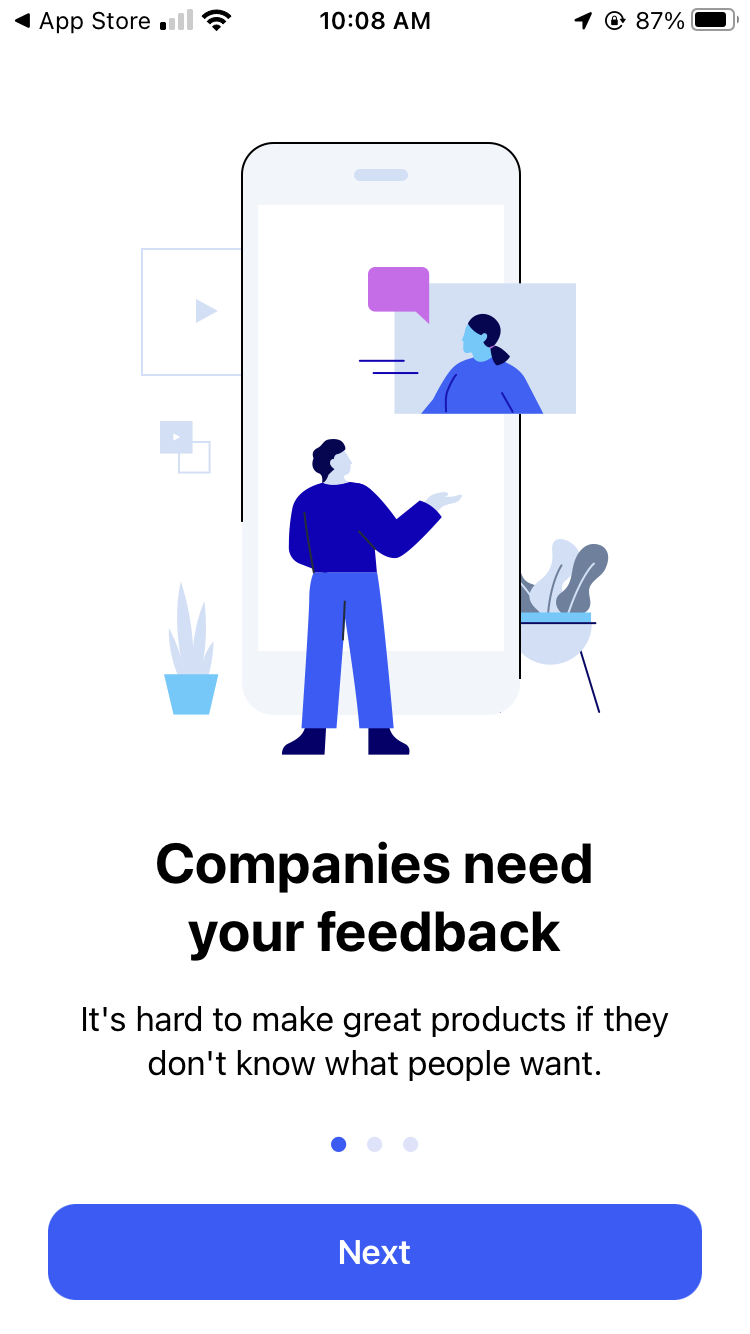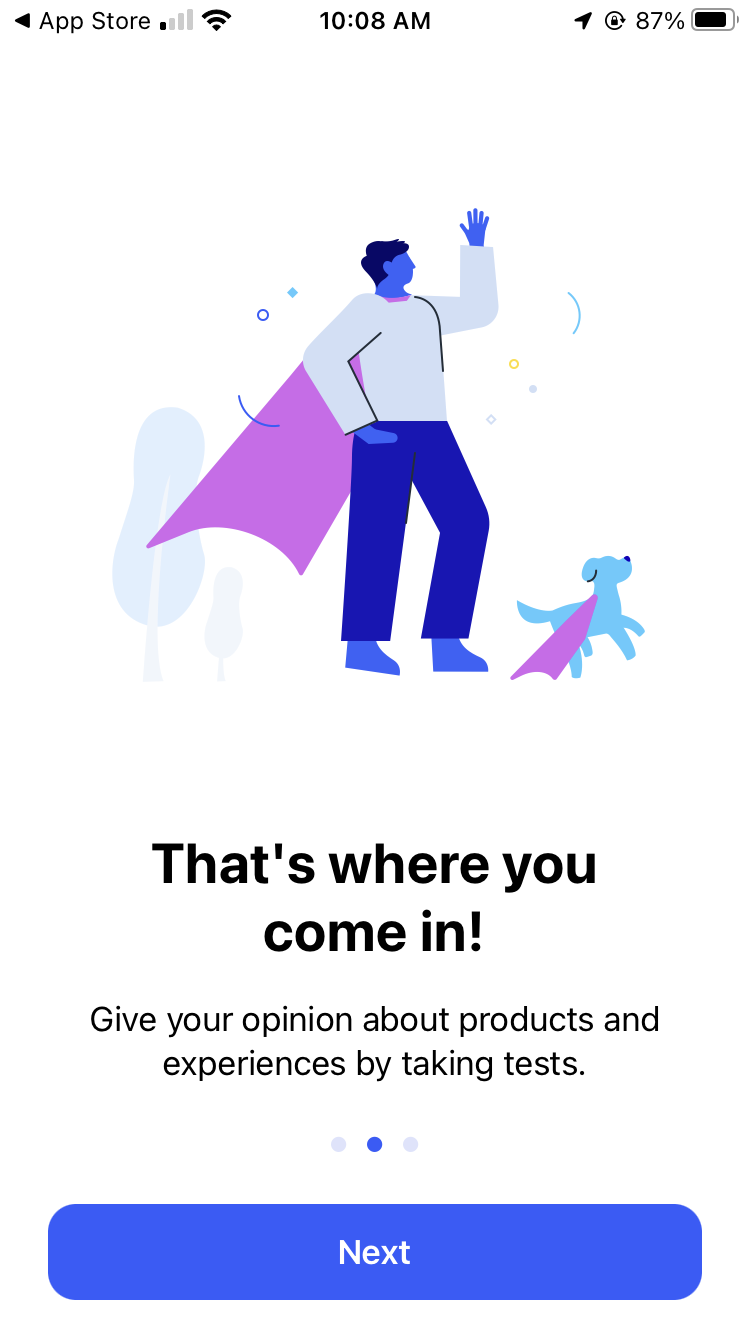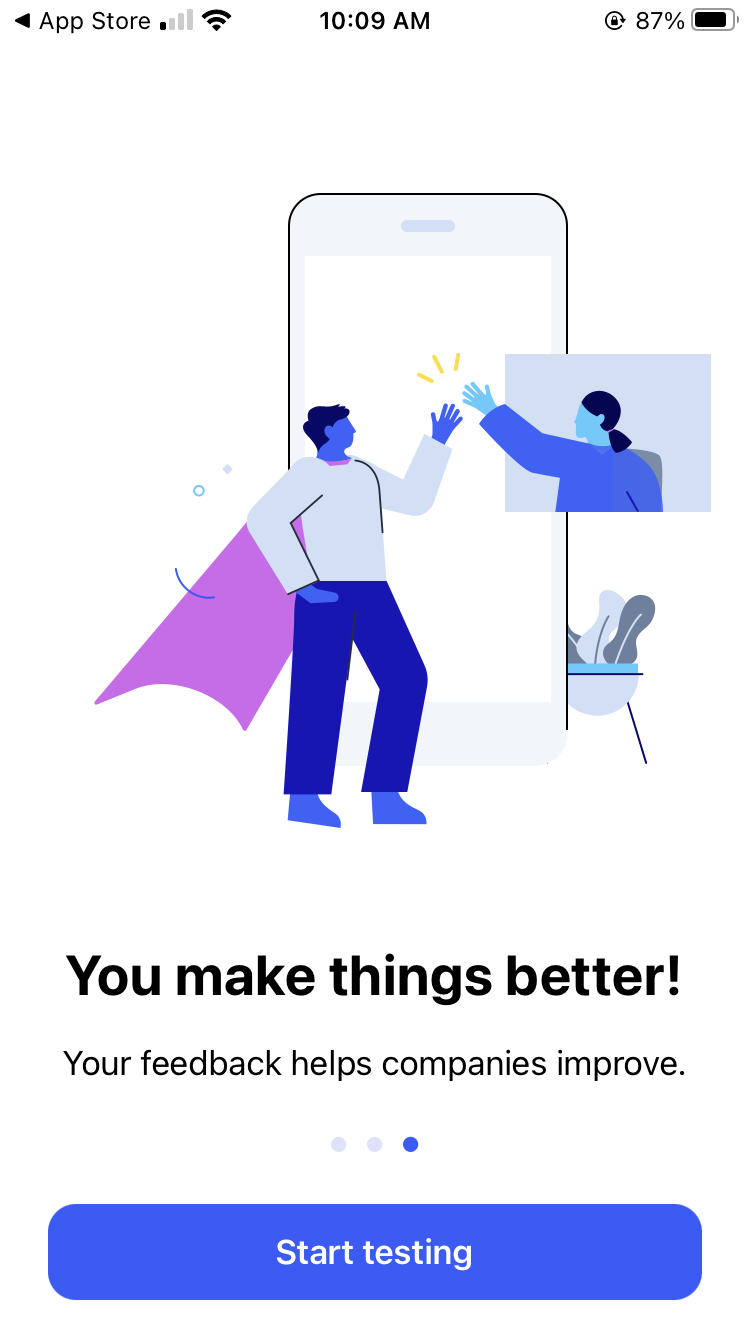 Sign Up
When prompted, enter the email address you'd like to use for your UserTesting account, and then tap Create an account.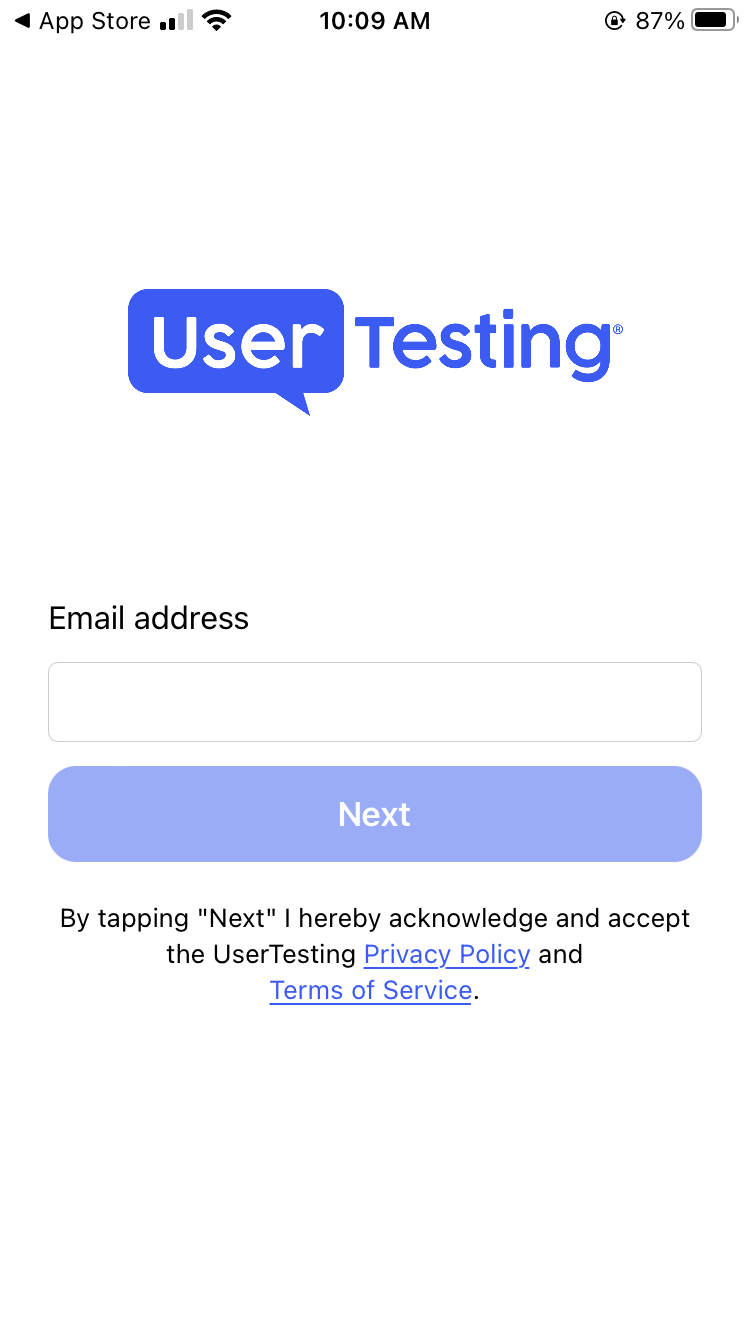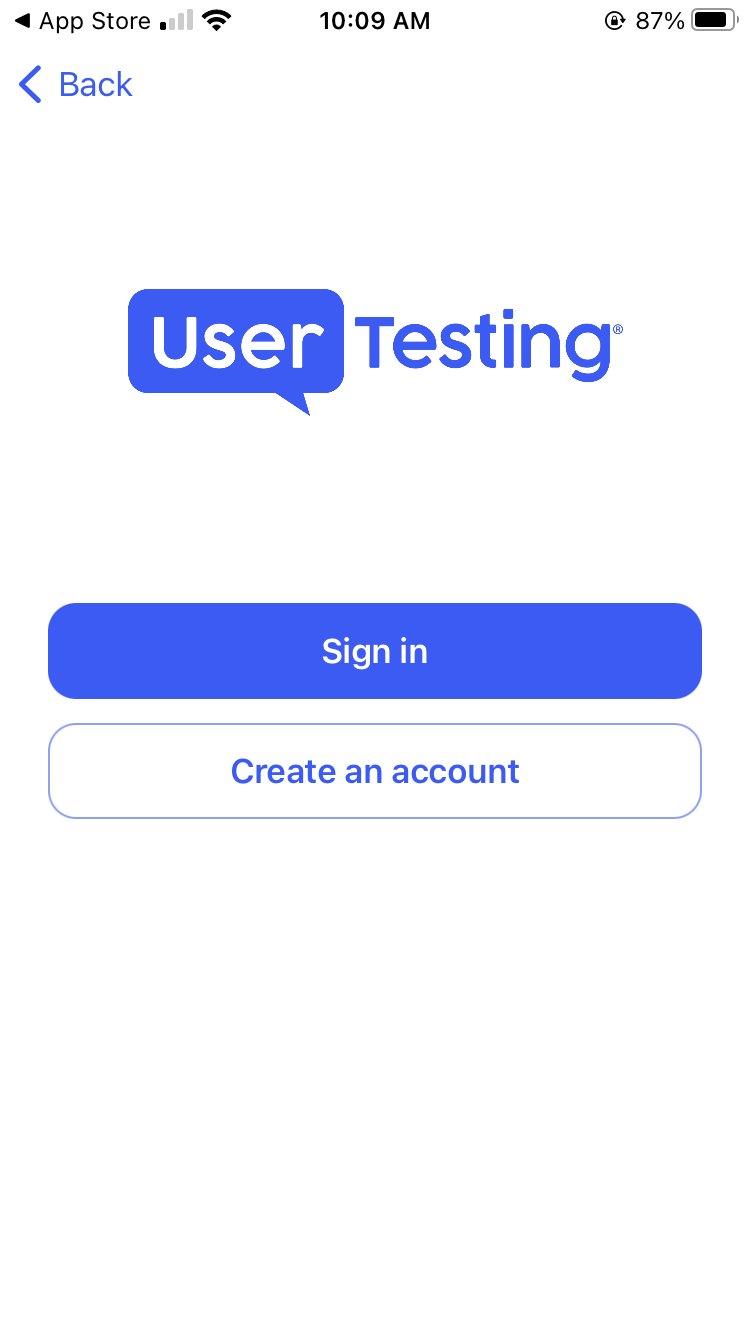 Follow the prompts to create your account by providing your name, location, and PayPal information.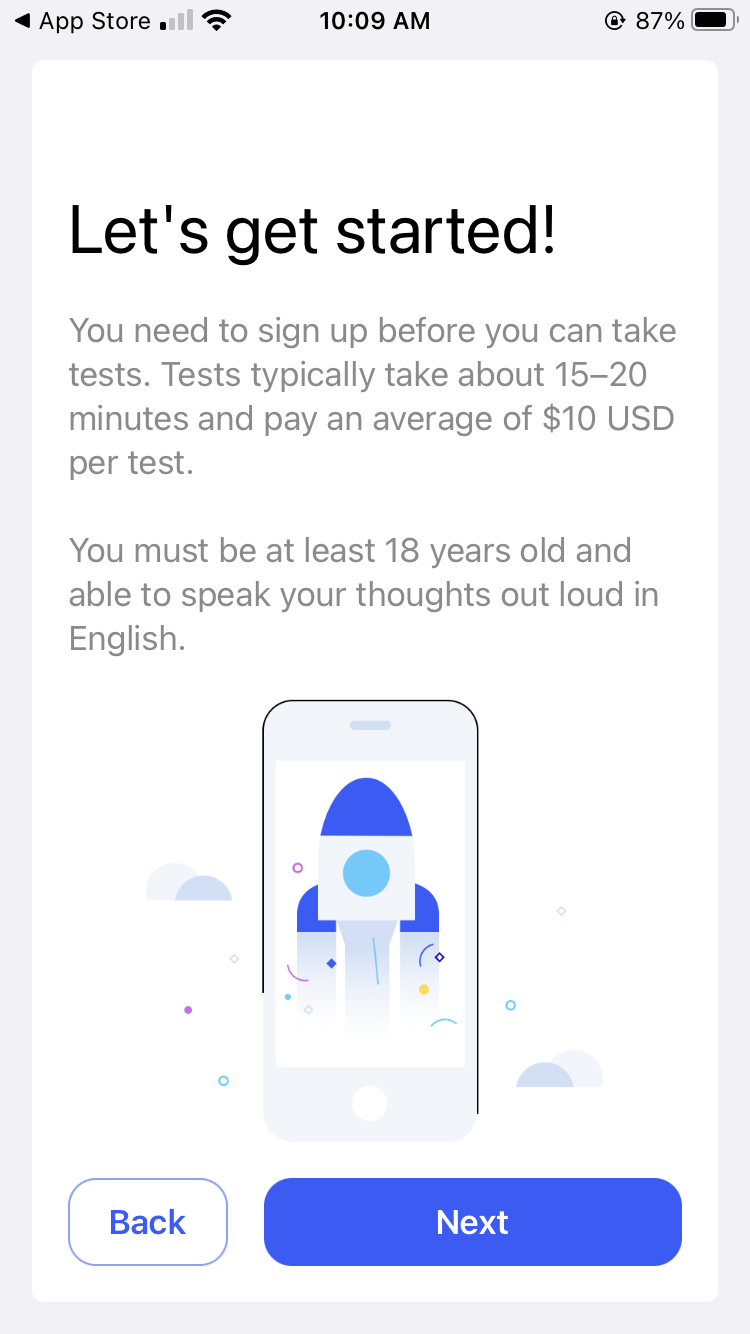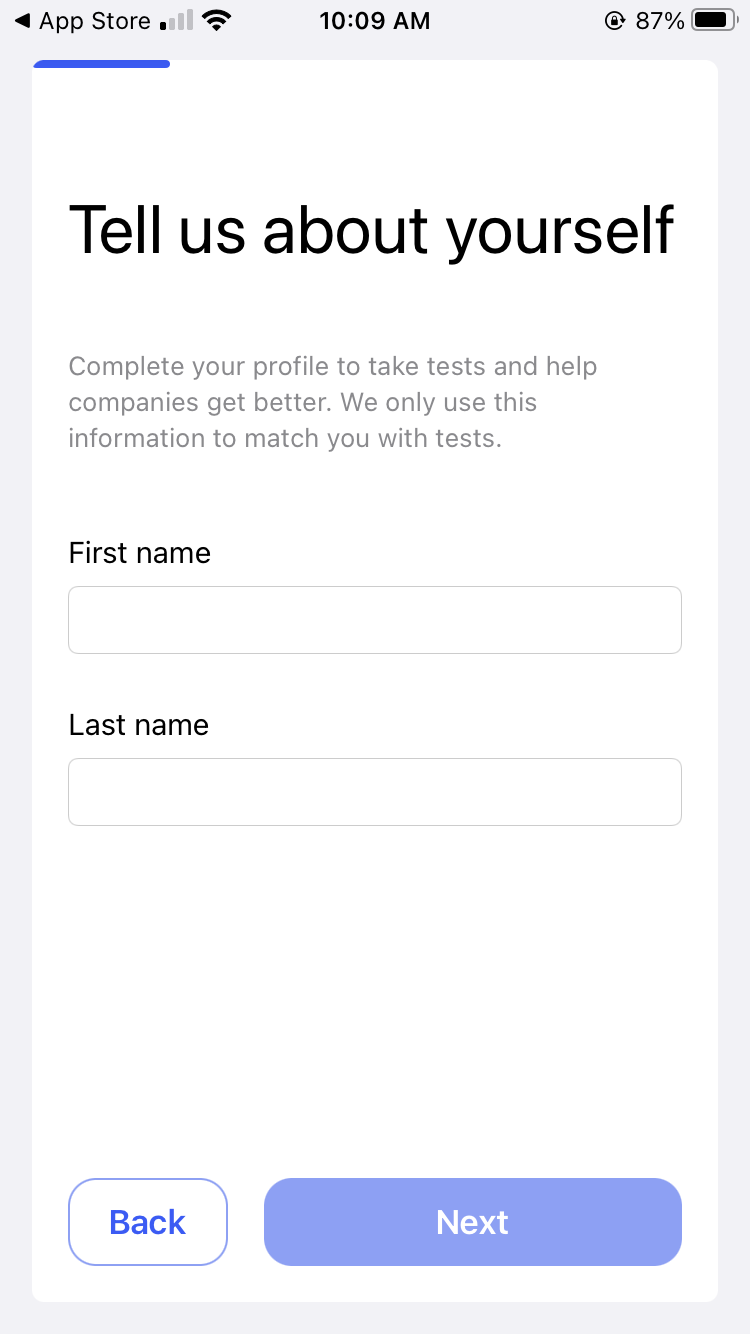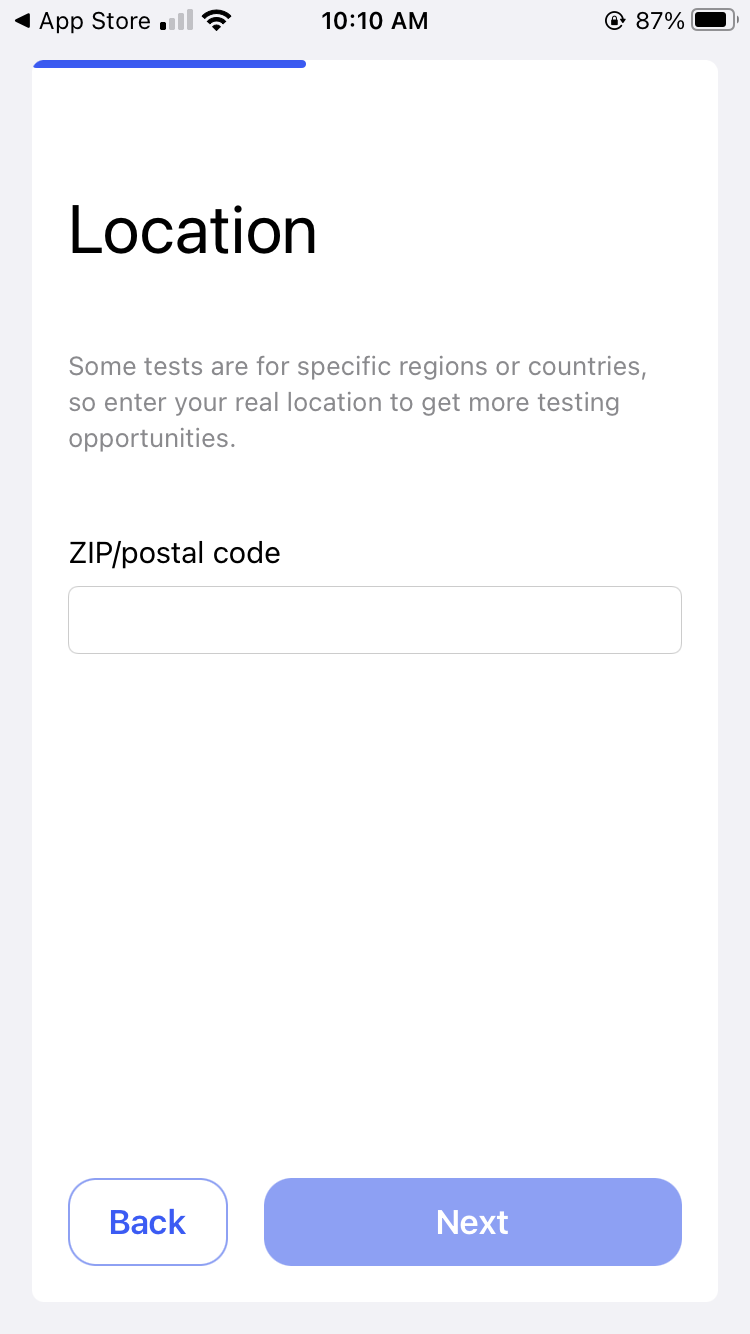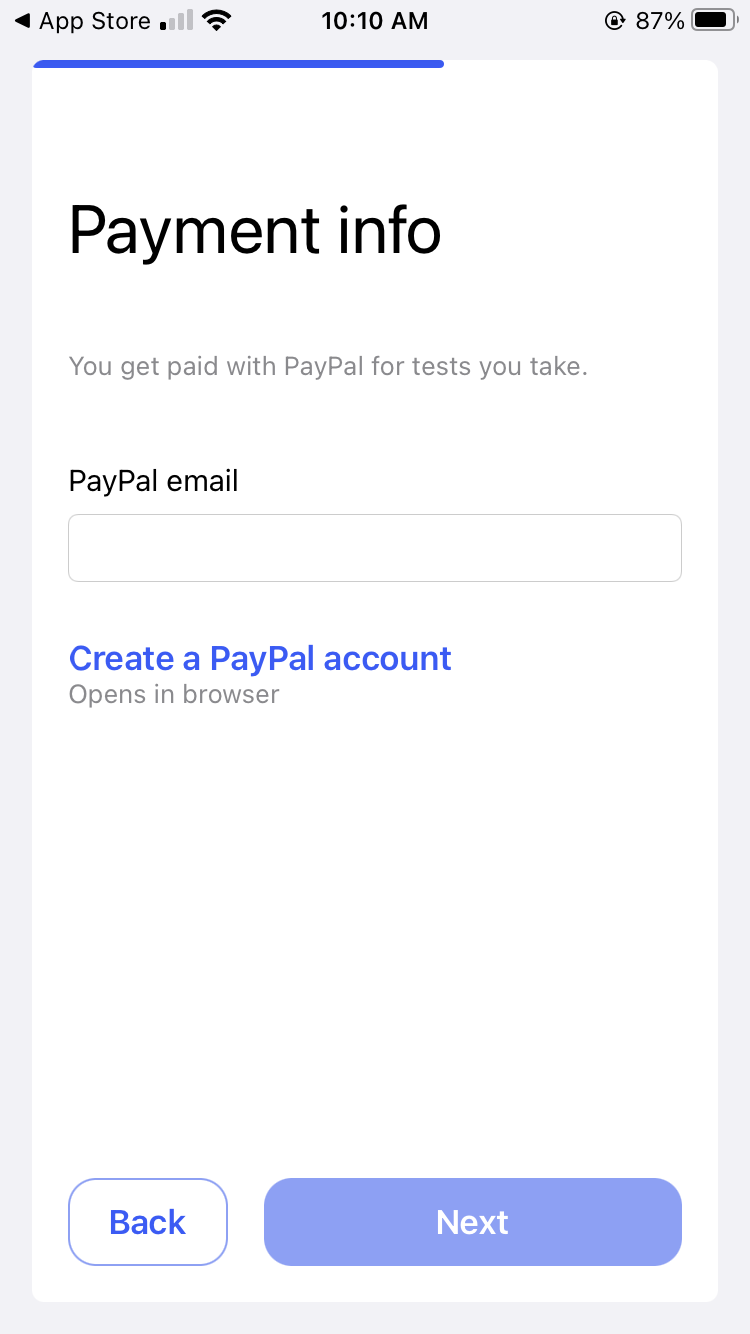 📌
All participants are paid via PayPal. You must have a
PayPal account
to join the UserTesting Panel.
Next, you'll need to choose a username and password for your account. Your username is the only way that our customers will be able to identify you on our platform, so please choose something that is appropriate and does not include any personal information.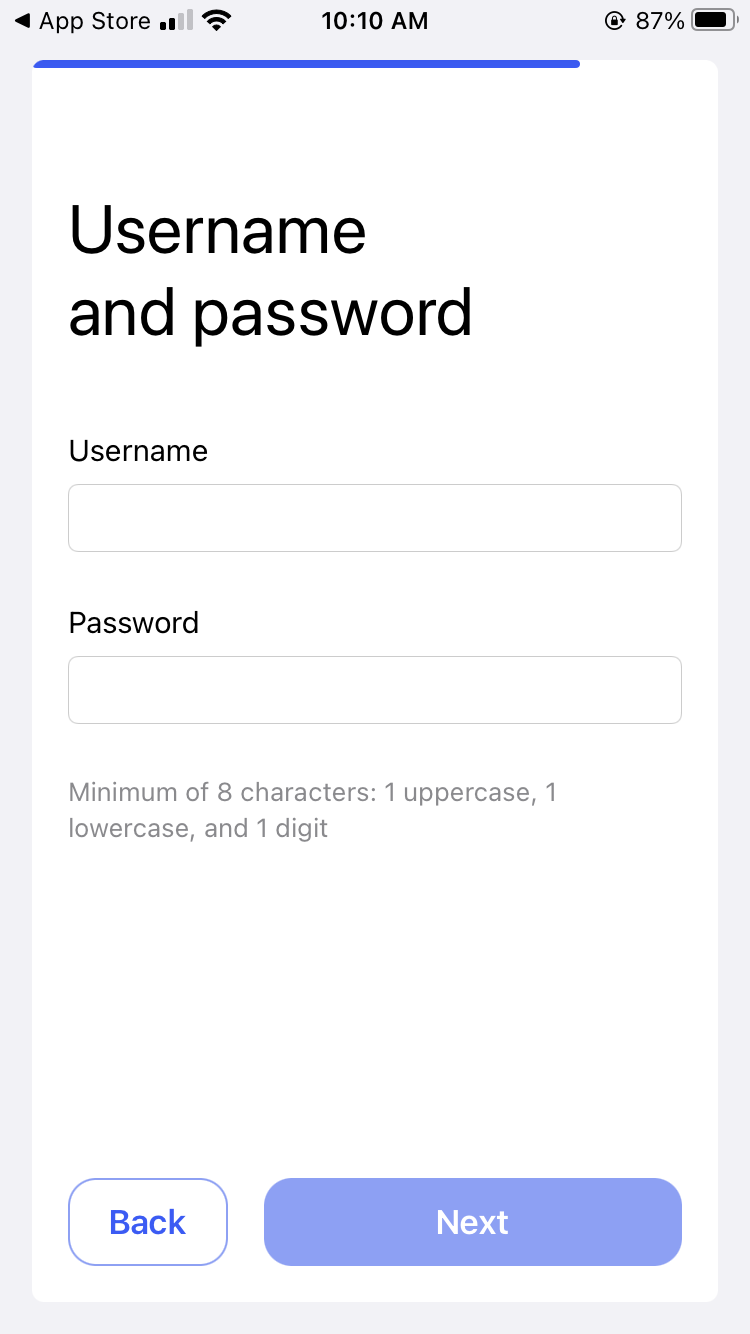 Once you create your account, you'll see a message welcoming you to UserTesting! At this point, you'll need to take a short practice test and complete your profile so that we can start matching you with paying tests.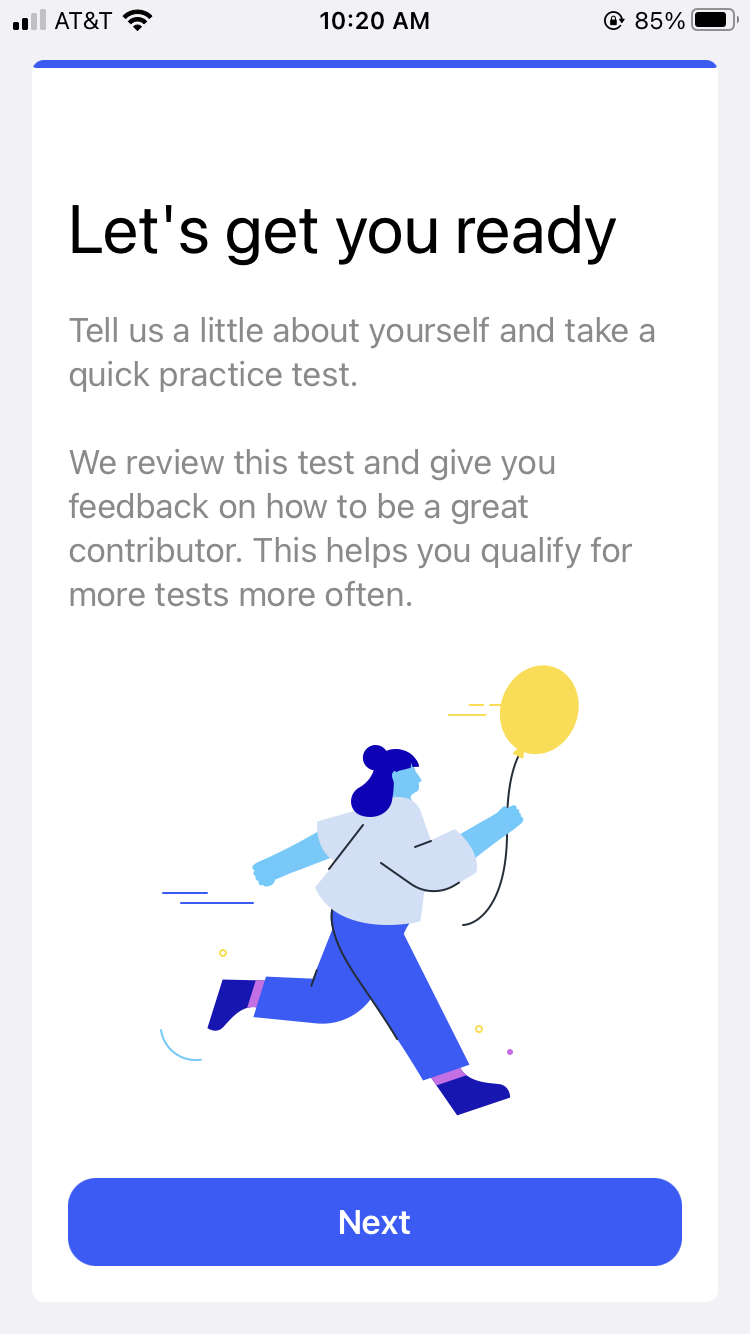 You can complete these steps in any order that you'd like. The practice test consists of a few short tasks to help you get acquainted with our recorder, your profile information helps us match you with test opportunities from our customers, and the email verification is a security measure to keep your account secure.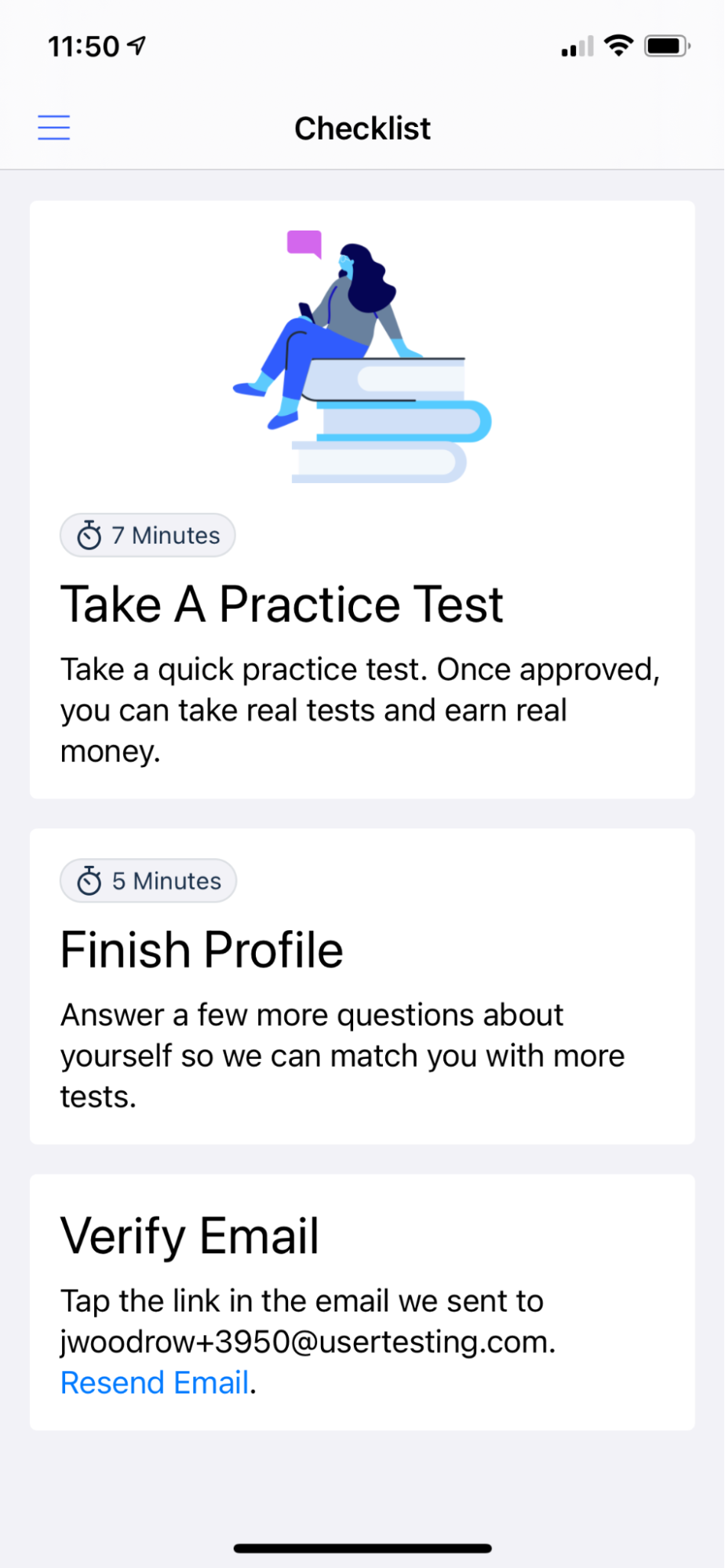 Complete the Practice Test
Tap the Practice Test section to begin. Watch the short video for some tips on how to be successful in your practice test and in the Contributor Network.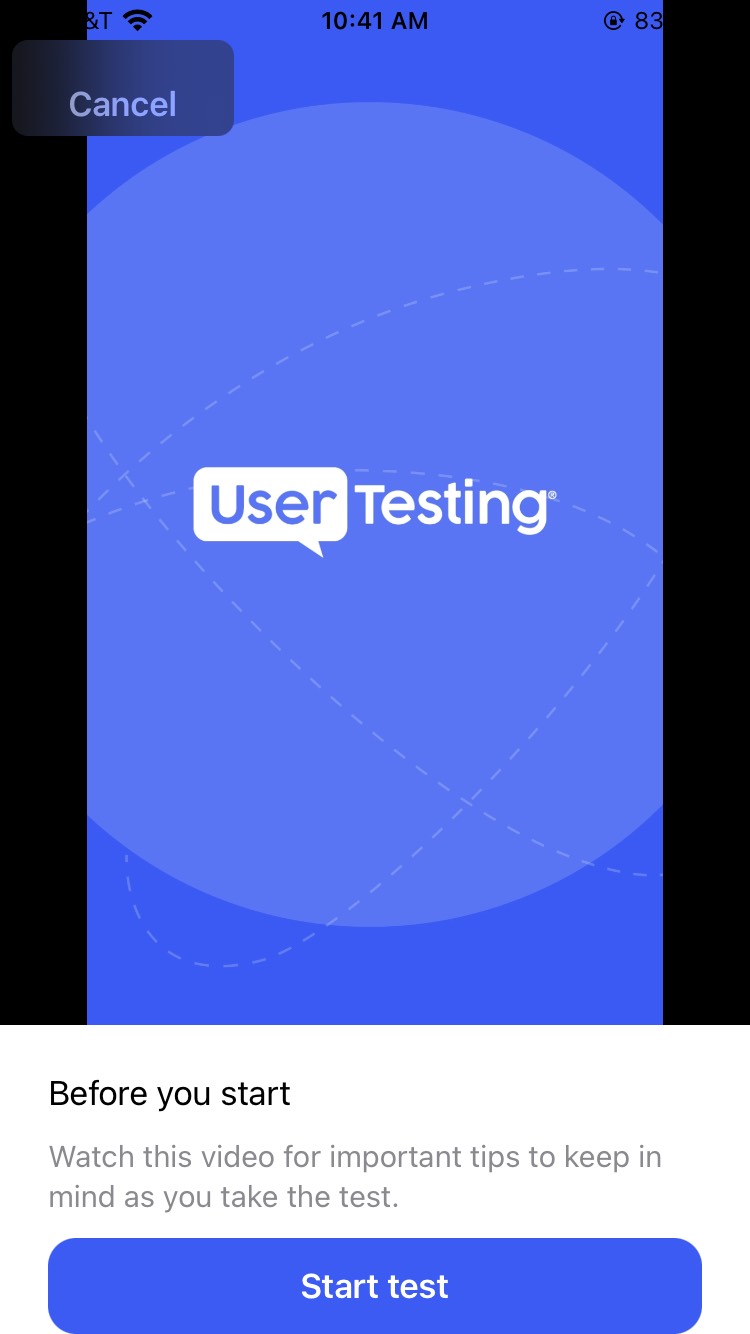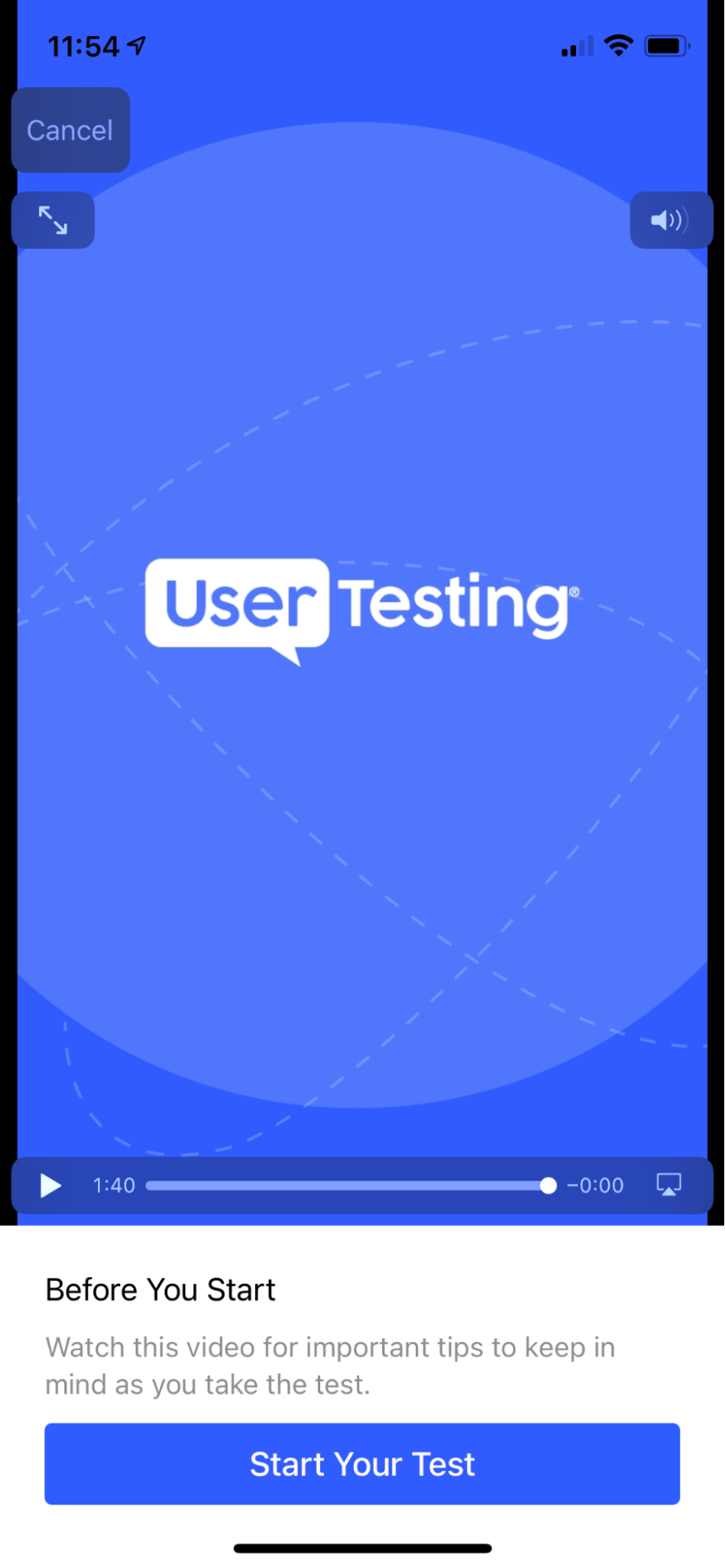 Once you've watched the video, tap Start Your Test to start your practice test. You'll be shown instructions on how to share your microphone and screen, and then you'll be taken directly into the test.
📌 Please make sure you have at least 10 minutes available to focus on your practice test.
Once you complete your practice test and return to the main feed, you'll see that your practice test is under review. The review process typically takes less than 48 hours from the time you complete your practice test. The In Review badge will update to Done if your practice test is approved.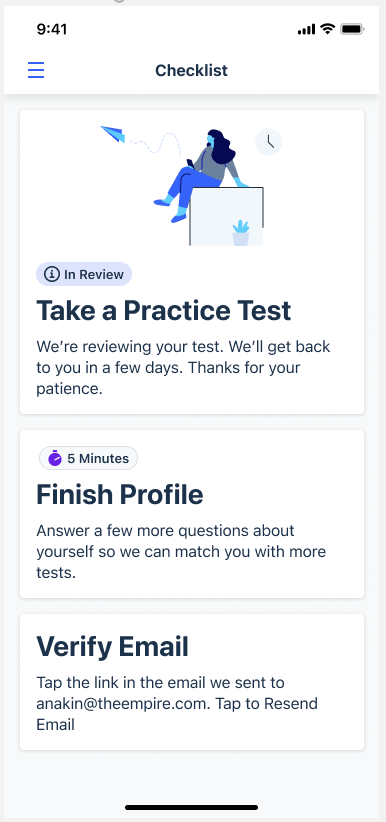 Complete Your Profile
Tap the Complete Profile section to begin and fill out the information as prompted. Your profile consists of the following information:
Gender

Birth year

Household income

Employment information

Web browsers

Web expertise

Languages

Devices
Get Approved to Start Taking Tests
Once you complete all 3 sections (practice test, complete profile, verify email), you'll need to wait to hear back about the results of your practice test. This usually takes less than 48 hours. You'll receive an email notification to let you know your results.
If you're approved to join the contributor network, you'll see a celebratory screen the next time you access the mobile app.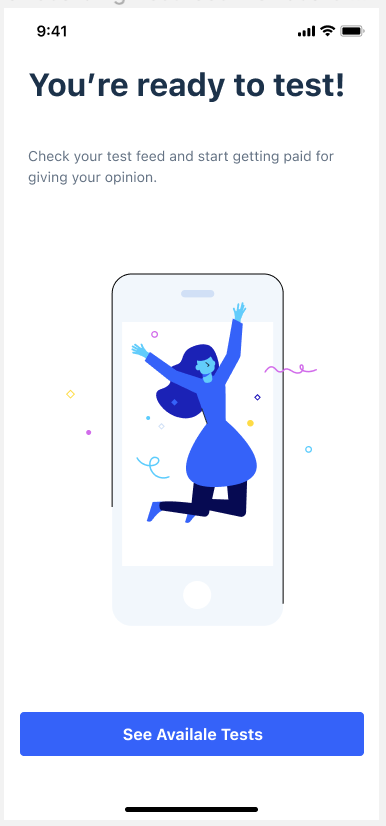 Tap the See Available Tests button to view your test feed and browse available opportunities.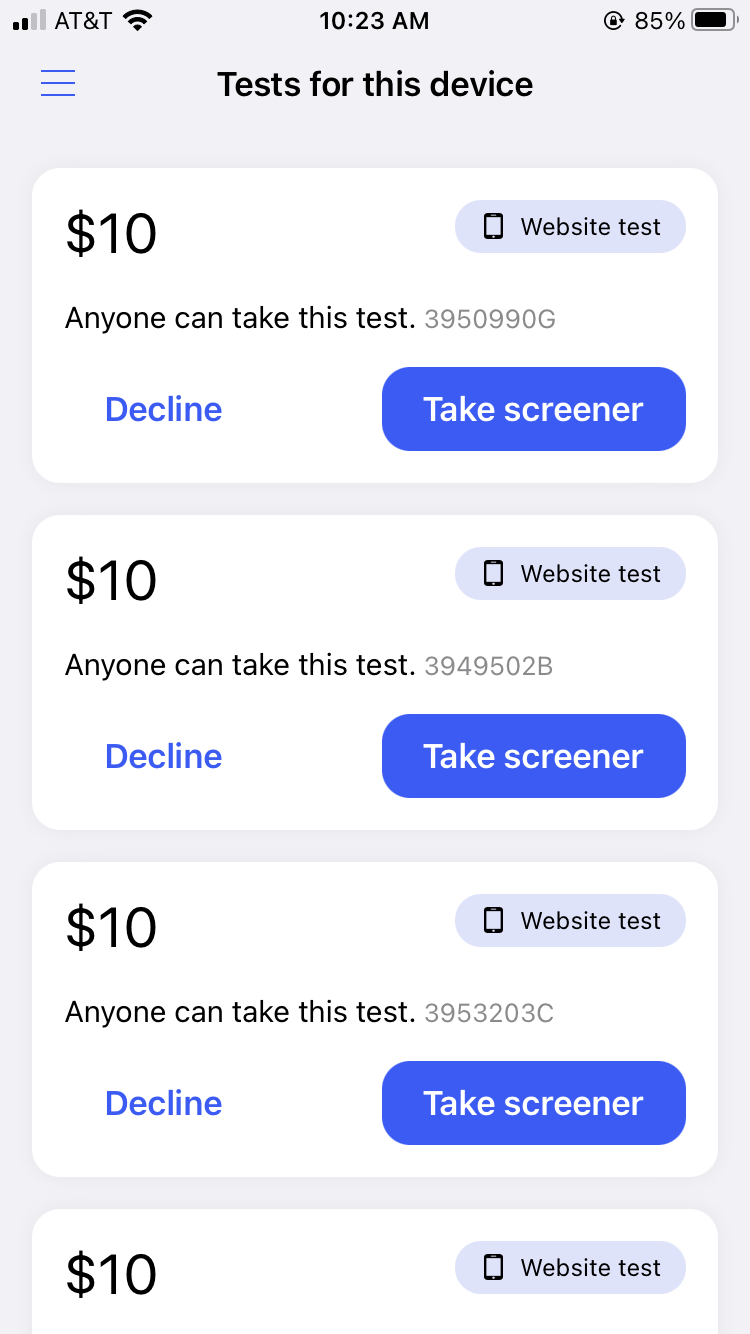 You can also log in on a desktop computer to take tests on that device as well: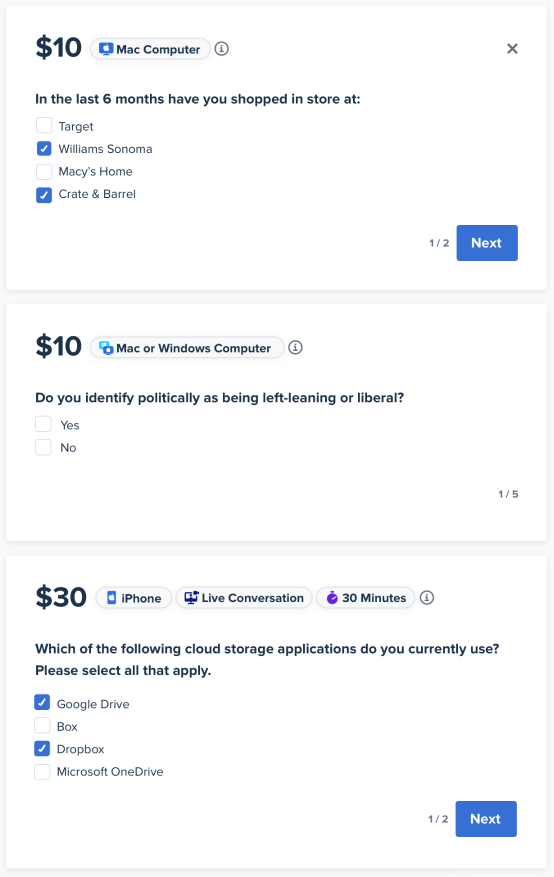 We hope this helps you understand the steps required to sign up on a mobile device. We can't wait for you to get started!