You can think of your dashboard as your "home base." It's where you go to take tests, update your profile, learn about UserTesting, change your account settings, etc. Because this is the place where you'll spend a lot of your time as a contributor, it's important to know how the dashboard works.
Use this glossary to learn all of the desktop dashboard basics. If you'd prefer to use the UserTesing mobile app, you can learn about the mobile dashboard instead.
Available tests - View and accept test invites from customers.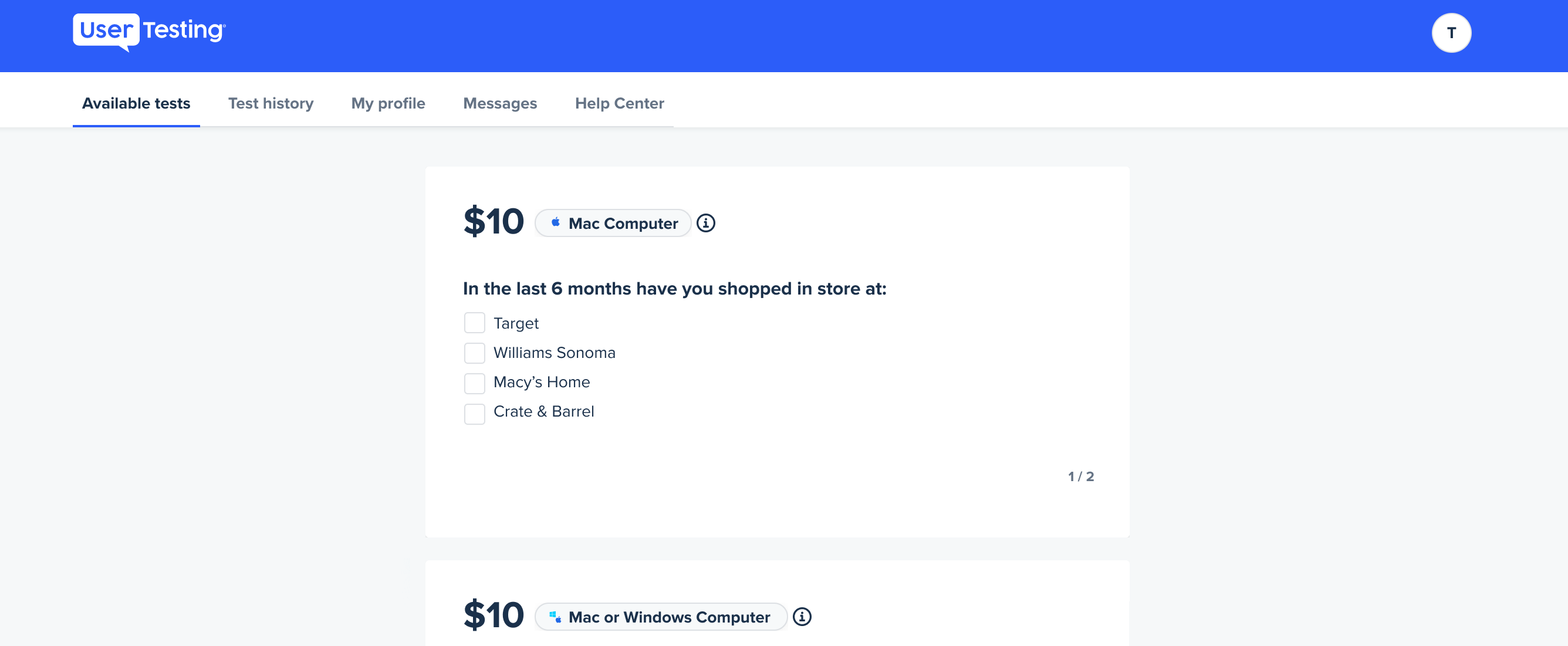 Test history - View details about each test you've taken, such as:

The date and time that your test was uploaded

Your test session number

The payment amount and scheduled payment date

Any available rating or feedback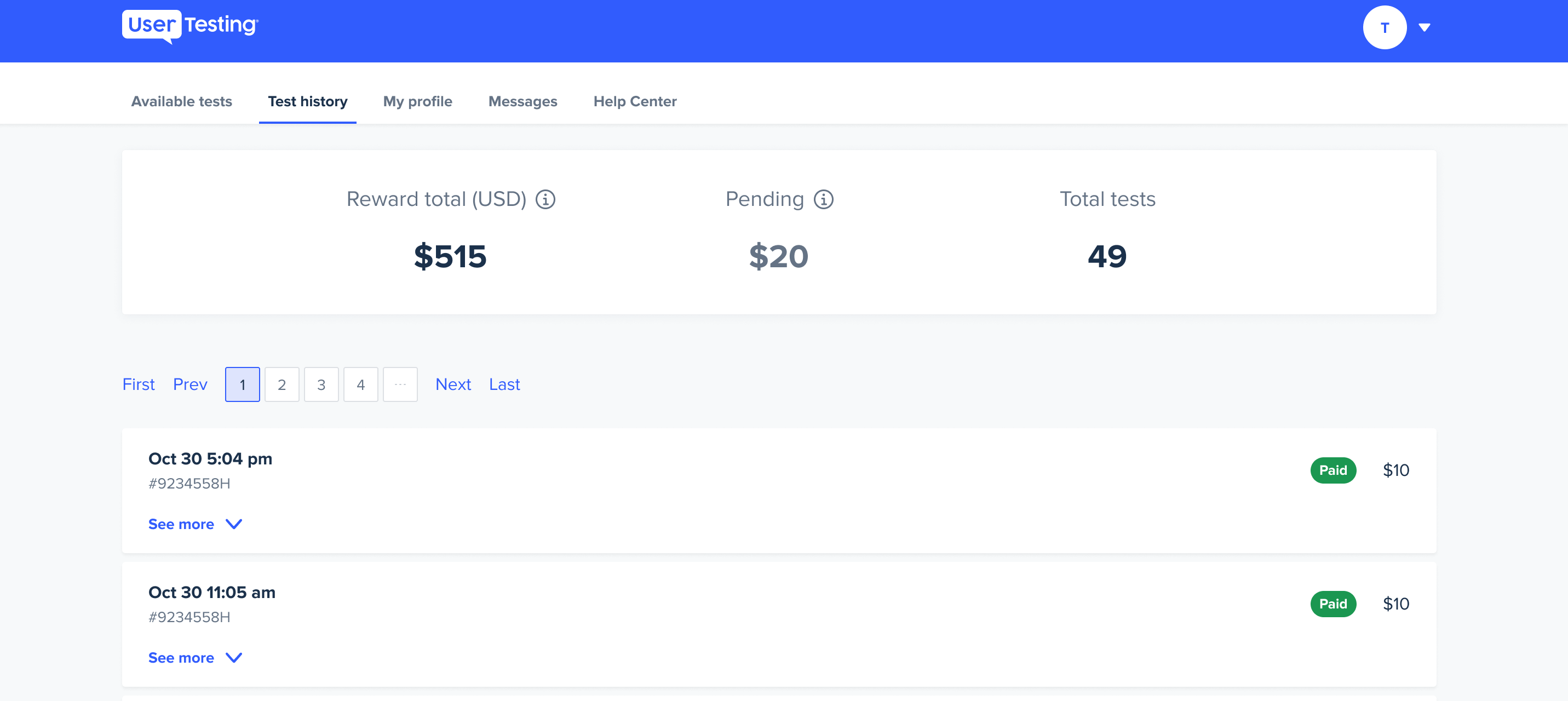 My profile - Keep your profile up-to-date so we can better match you with available tests.

Messages - View and respond to customer questions and comments. To learn more about sending and receiving messages, review the article, "When should I use the Messages section?"

Help Center - Learn all about testing and find answers to common contributor questions.