If you plan to come back, you don't need to delete your account. We'll keep it safe while you're gone.

If you still want to delete your account please follow these steps:
1. Select "Settings" from the dropdown menu on your dashboard.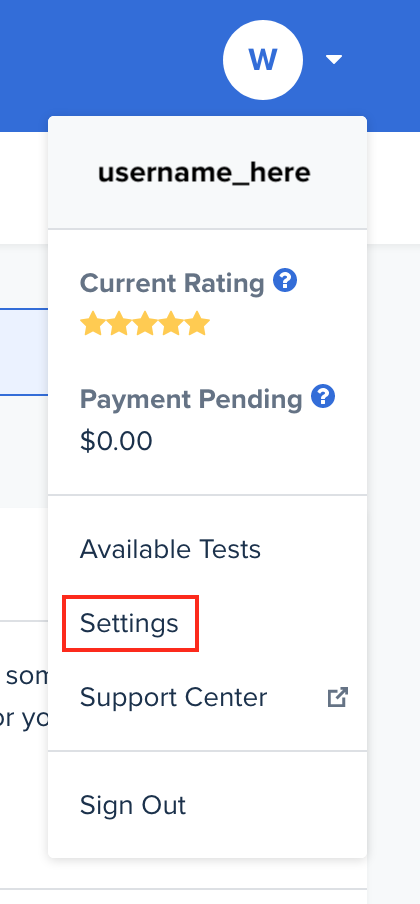 2. Scroll down until you see "Delete Account", and click "Delete".

3. Choose "Continue" and you will receive an email containing a link to delete your account.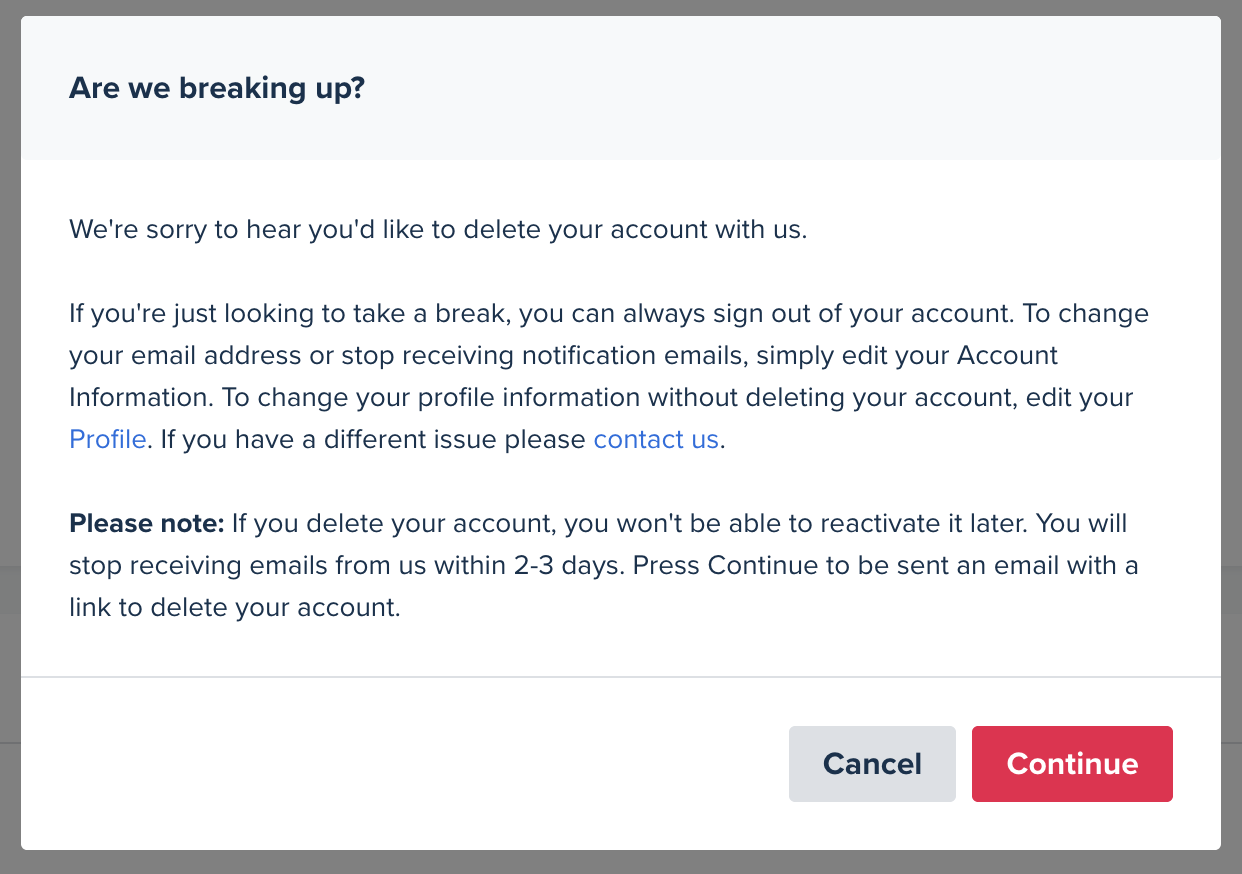 4. Once you receive the email, click the link to delete your account.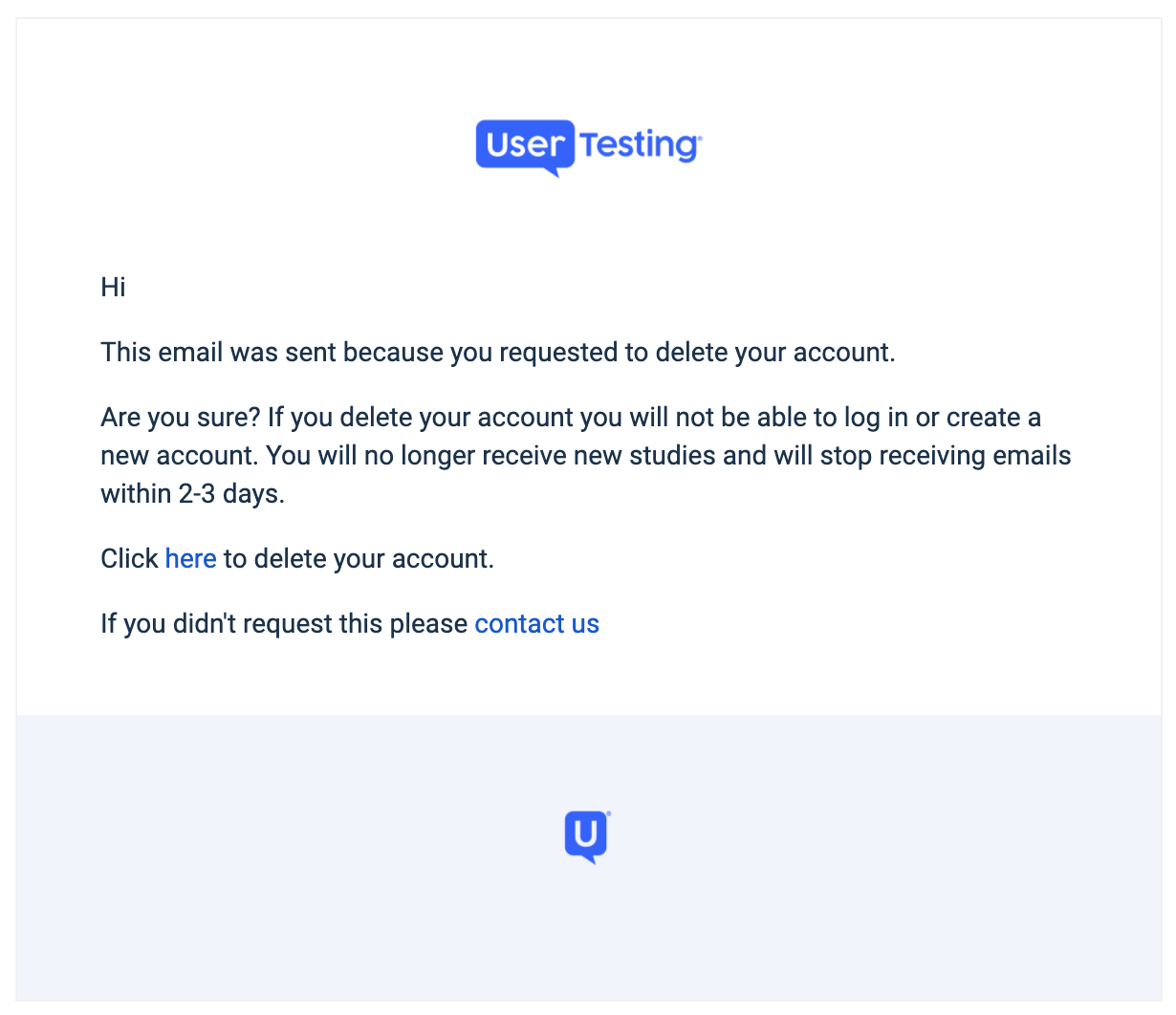 You will no longer be able to log in to your dashboard and you won't receive any emails, or test notifications. You will not be able to create a new account.