Note: We are currently working through a large backlog of low-rated tests. We appreciate your patience while we work through these as quickly as we can.
All 1- and 2-star rated tests are automatically reviewed to determine if the low rating is warranted or not. Once your test is reviewed, you'll be notified of the final decision via email. You can also see the reviewer's comments in your Completed Tests tab in the "Rating" column next to the test in question.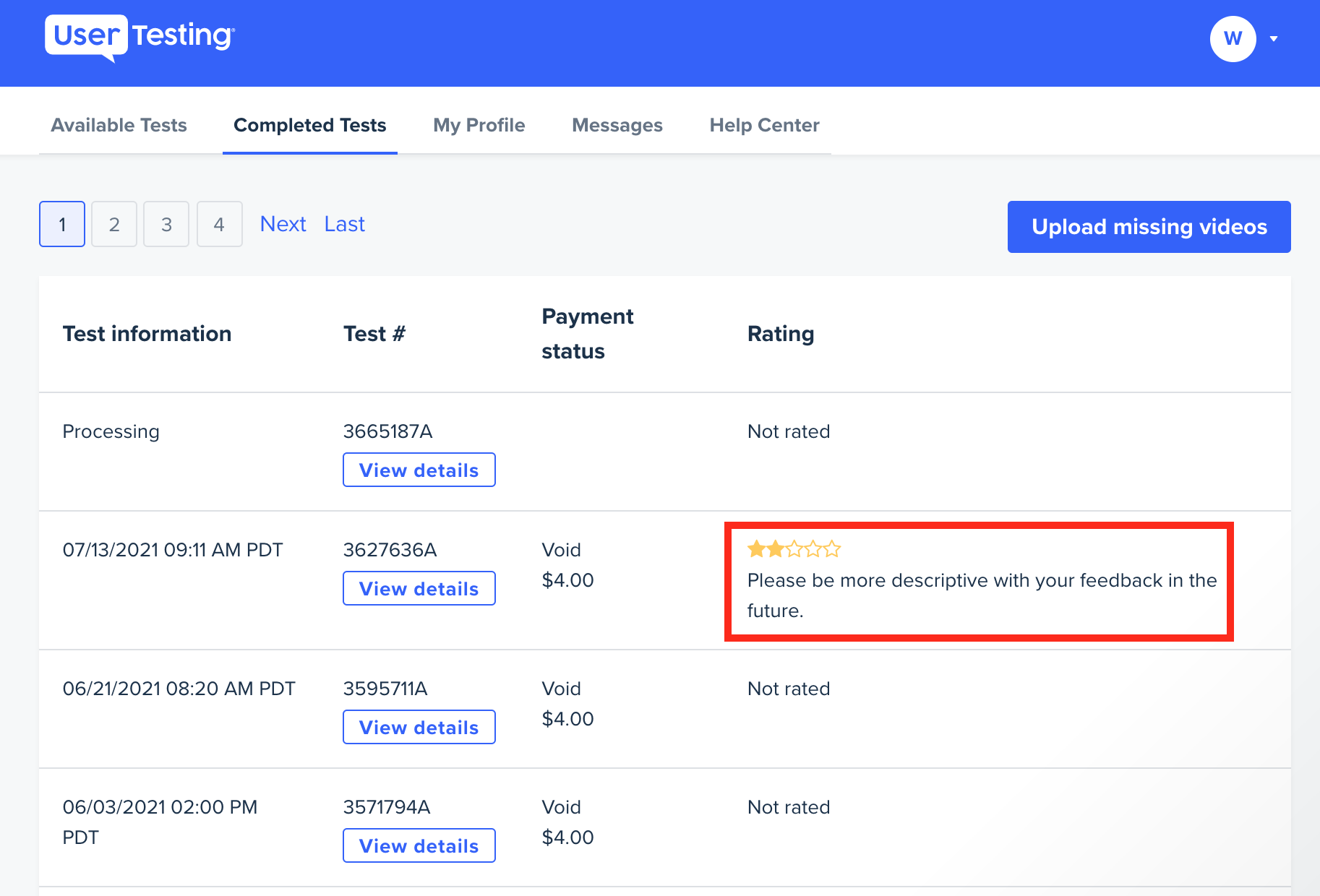 Because of time and resource limitations, we're unable to review ratings above two stars.
To learn how to improve your rating, see our "Tops tips for a successful test" article!