Live Conversation mobile interview sessions are an exciting test format, where you'll speak directly to a customer or researcher on your mobile device. These 30 or 60 minute sessions are conducted using the Zoom video conferencing app and must be scheduled in advance. You'll need to be prepared to speak your thoughts and observations in real-time.
To learn how to schedule your Live Conversation Mobile Interview, please review this article.
For Live Conversation FAQs, including payment and ratings details, please review this article.
Downloading the app
You should install the app before your scheduled meeting. Search for ZOOM Cloud Meetings in the Google Play store.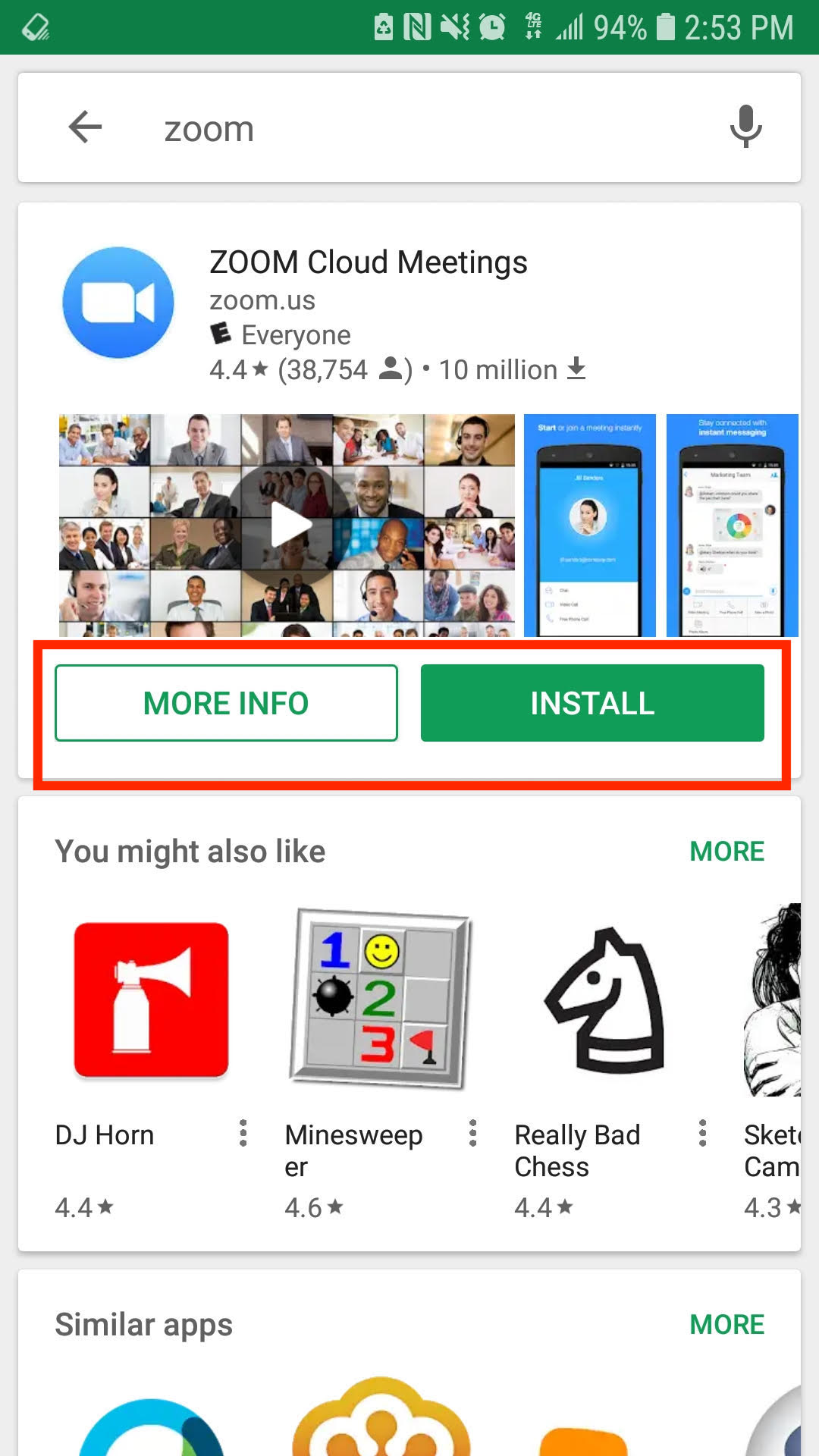 Joining the Interview
Fifteen minutes before your interview is scheduled to begin, please use your mobile device to open the reminder email we sent you. Tap the "Join Interview" link to join your meeting.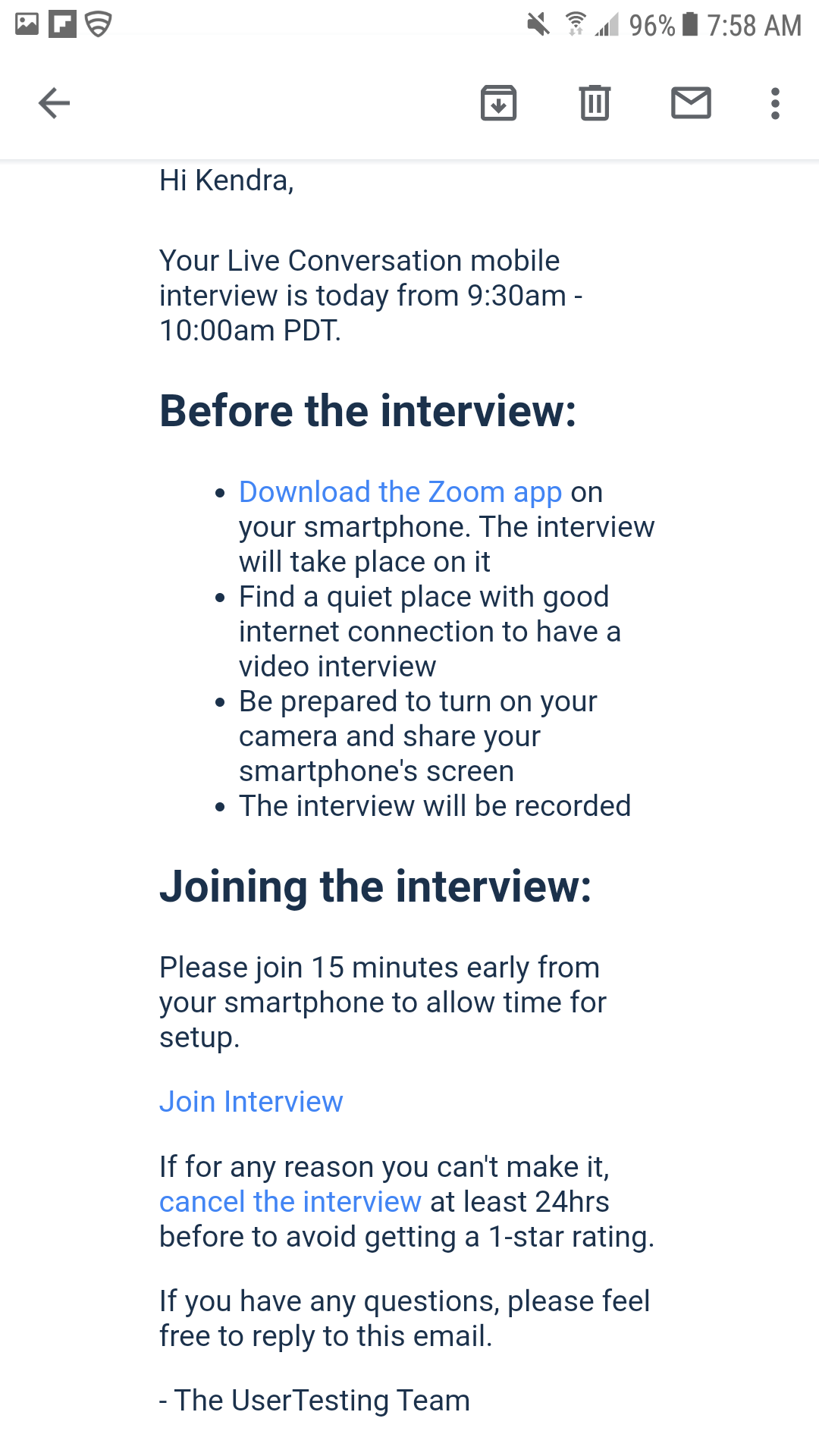 You'll be taken to a browser page with details regarding your meeting, and a button to Join.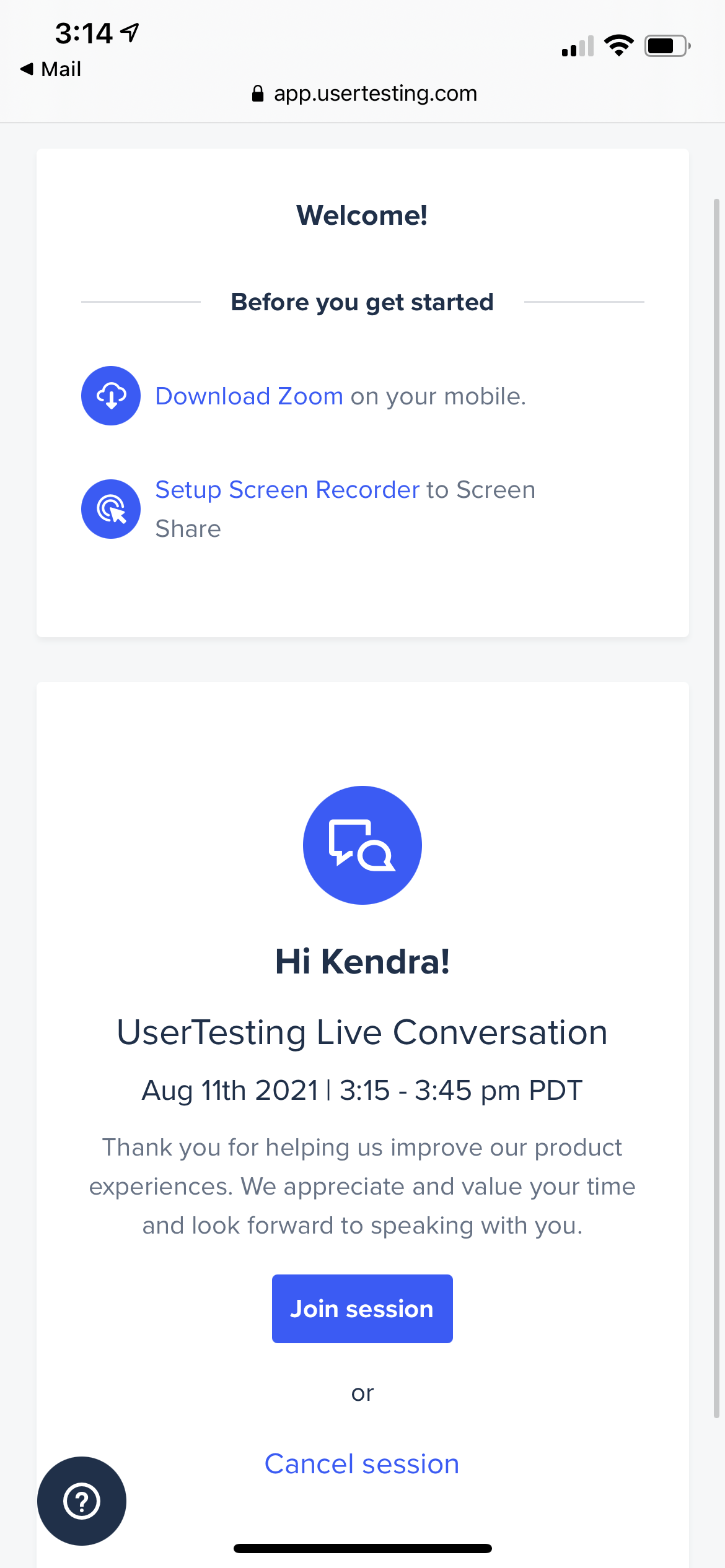 To protect your privacy, make sure to use your UserTesting username or first name only. The customer will see this name, along with any colleagues the customer chooses to share the recording with.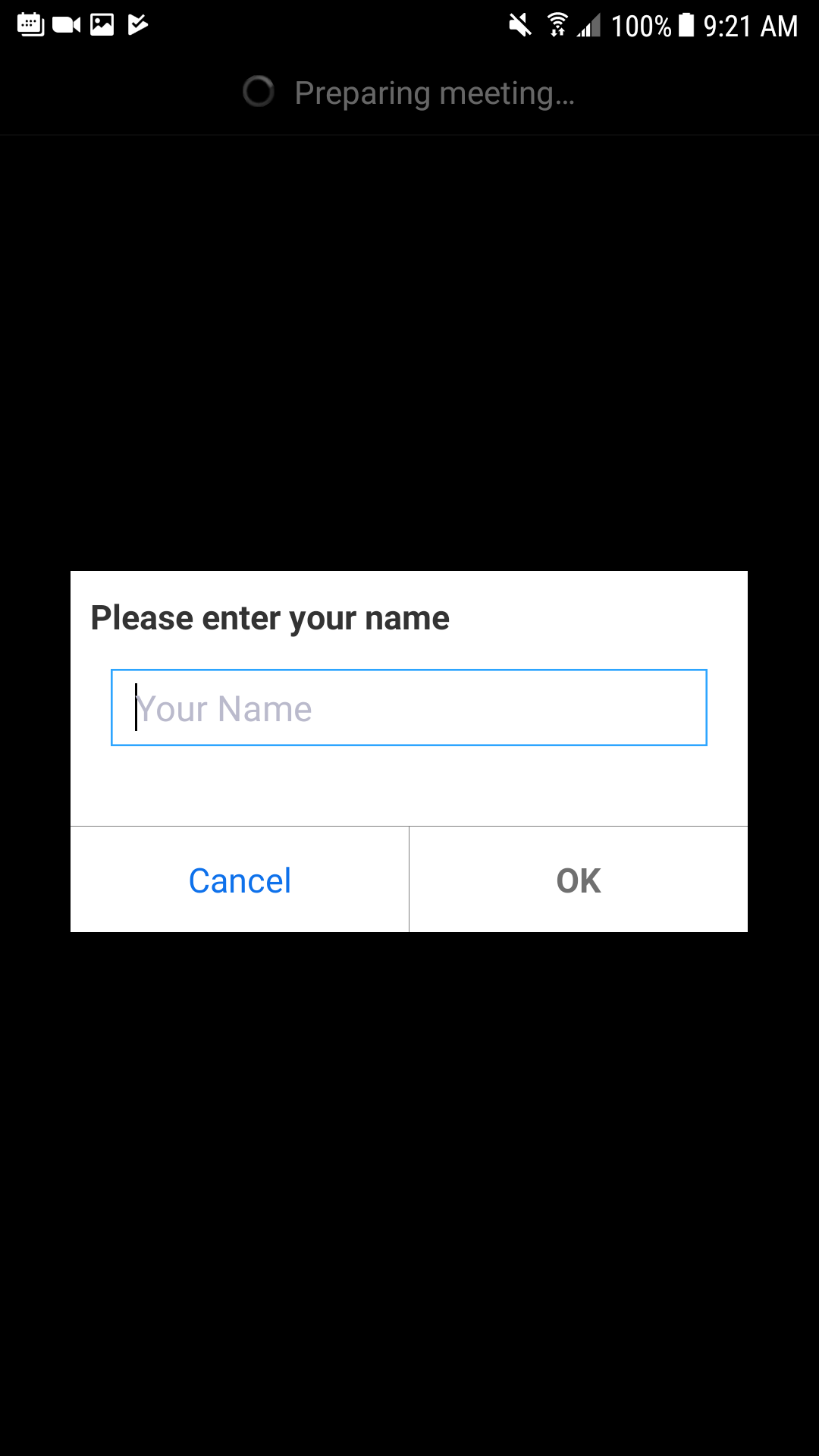 Once you've joined the meeting, you'll need to choose an audio option. Tap "Call via Device Audio" option for a seamless experience.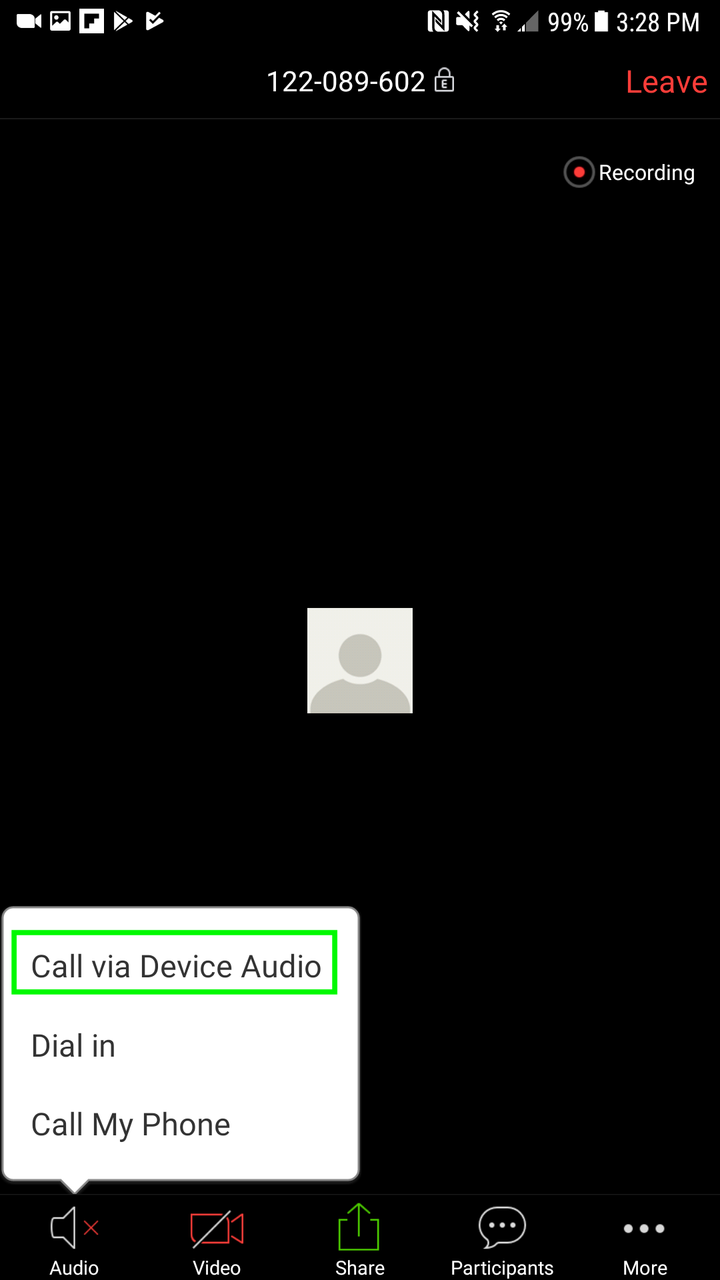 The customer may ask you to turn your camera on so they may see your face. Tap the video icon at the bottom.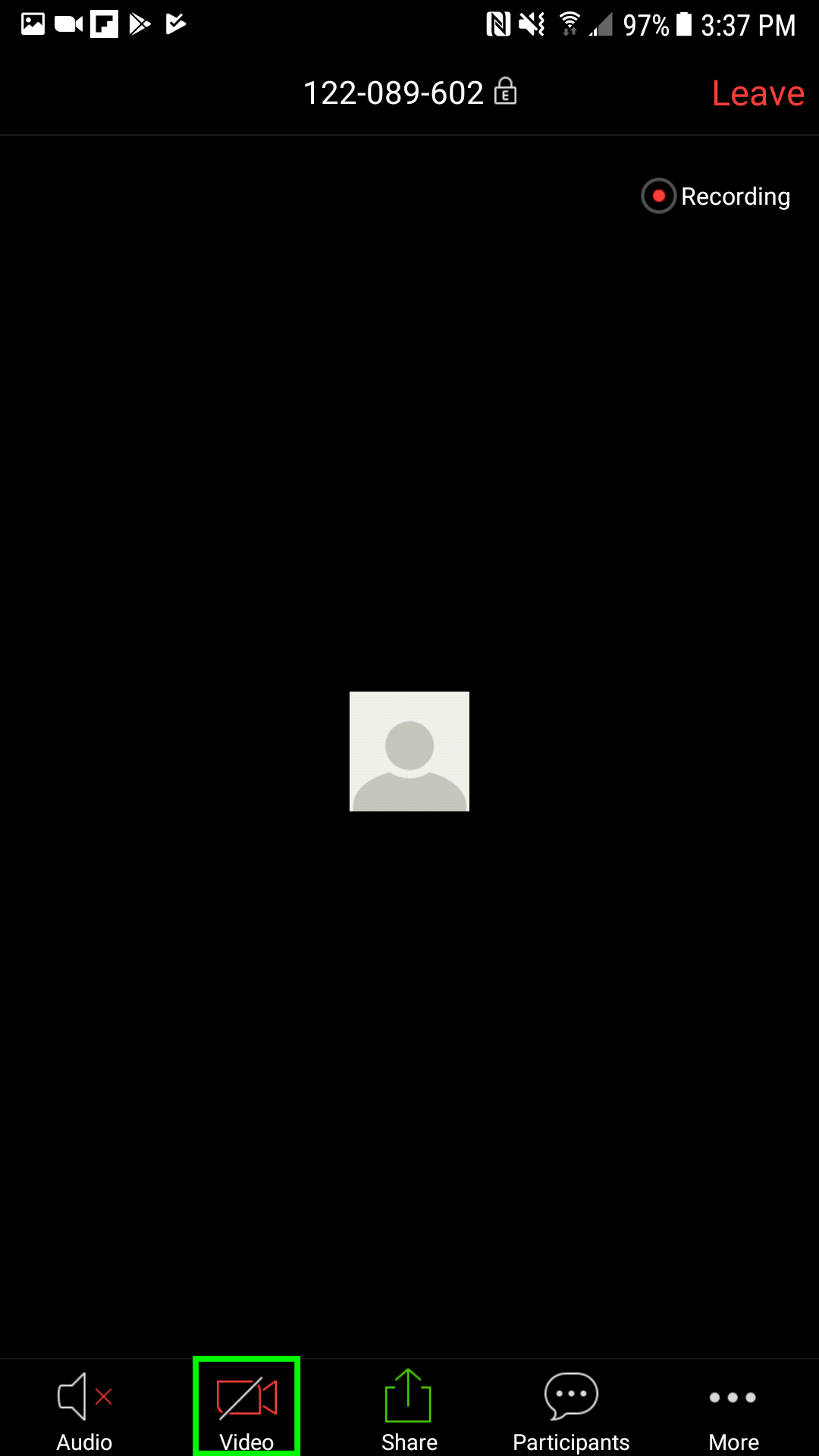 Sharing your screen
You may be asked to share your phone screen during the meeting. Tap Share at the bottom and choose Screen.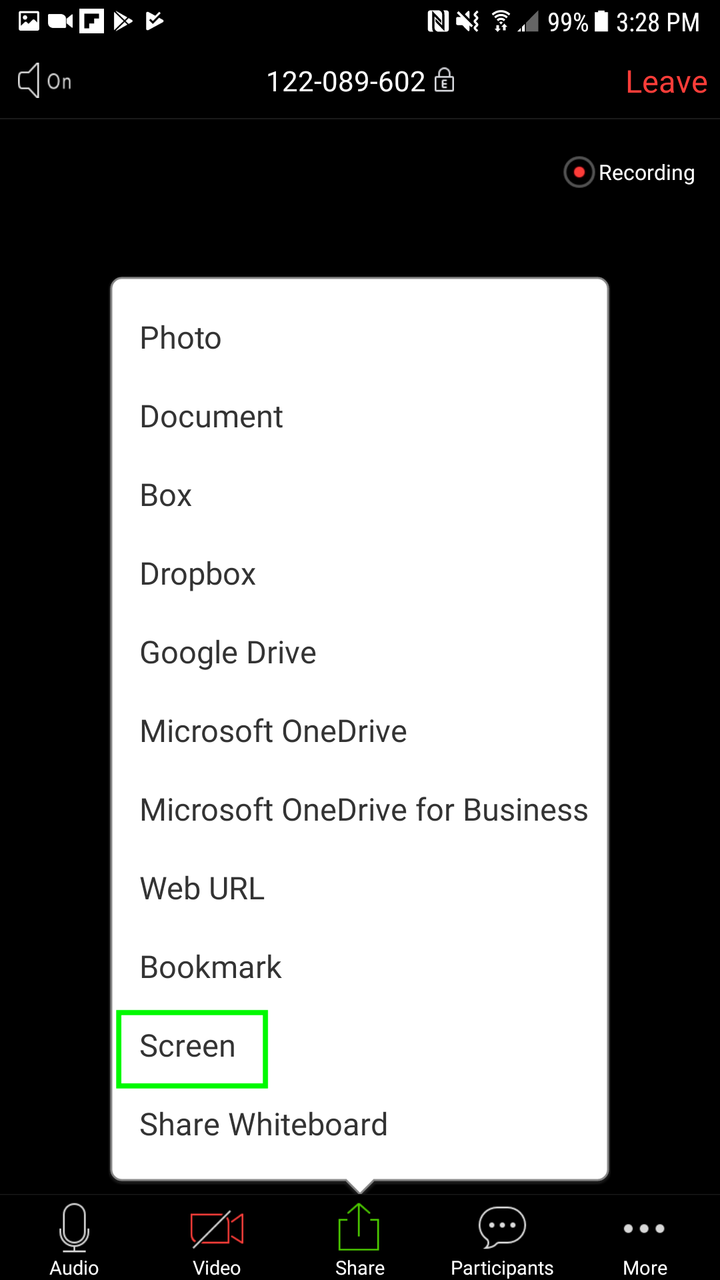 Zoom will ask for permission to share the contents of your screen. This will be recorded, so please close out of any apps or screens you do not wish to share before the meeting begins. Select Start Now.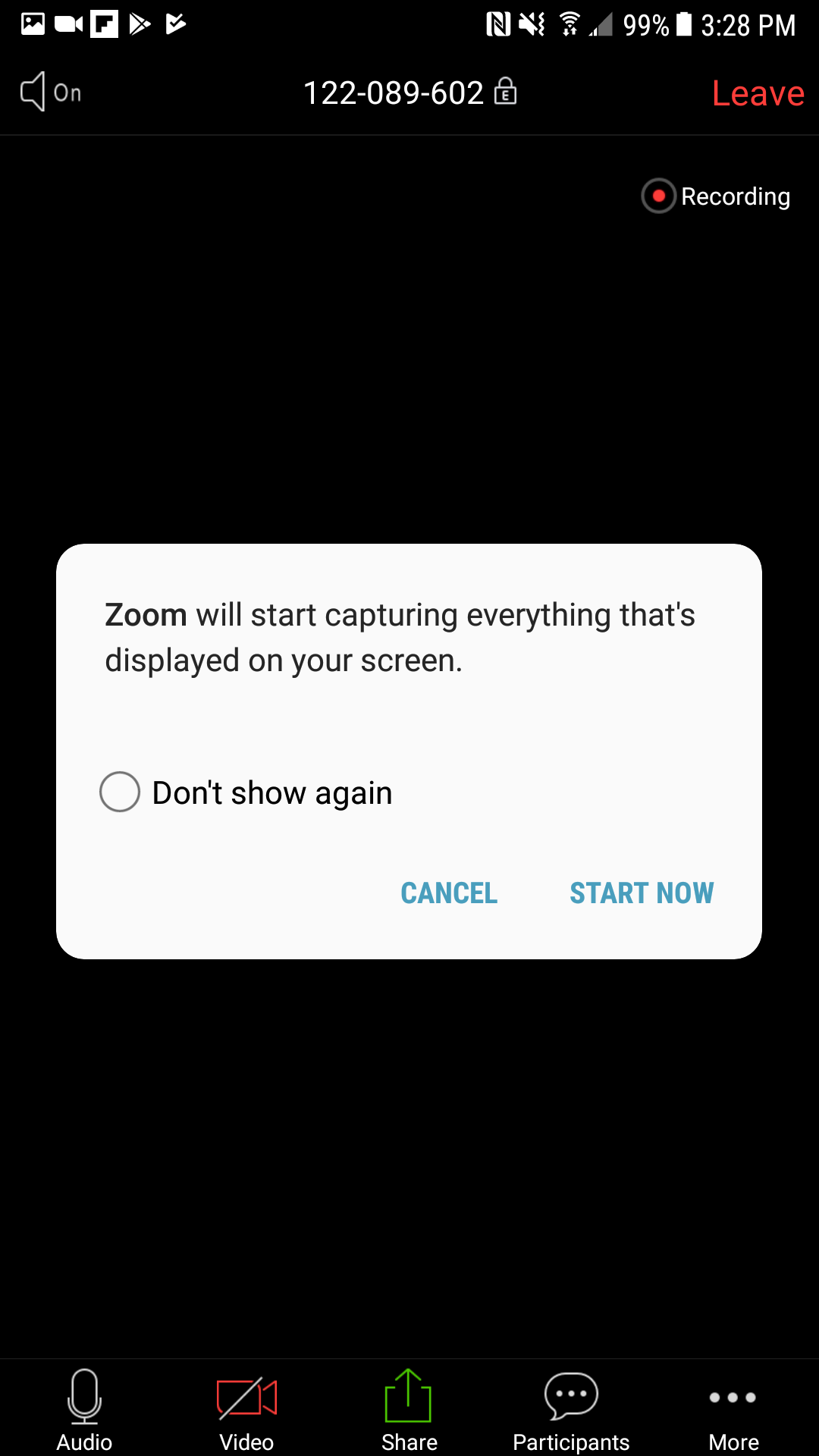 The customer can now see the activity on your screen, as indicated by this icon. You can stop sharing by tapping on the right side of this icon.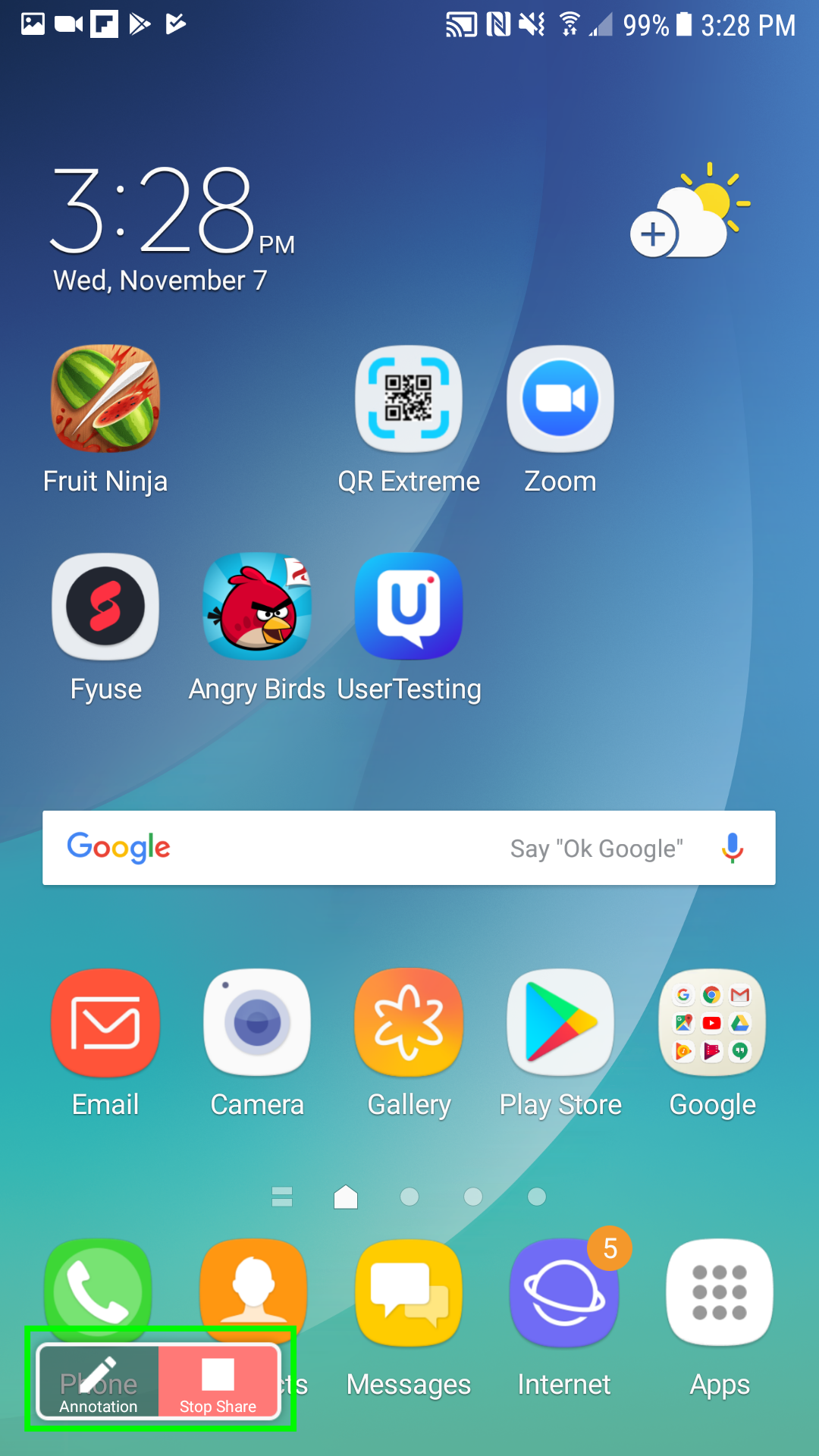 For additional resources regarding the Zoom Android app, please visit the Zoom Help Center.
Once your meeting is finished, the Zoom app will automatically save and upload your recording.