If you experience prolonged technical issues with your UserTesting Android app, you may need to reset UserTesting from scratch by deleting and reinstalling the app. Doing so should reset your settings and resolve technical errors. Removing the app will not affect your UserTesting account.

Delete the App
1. Navigate to your Settings.
2. Tap on Apps.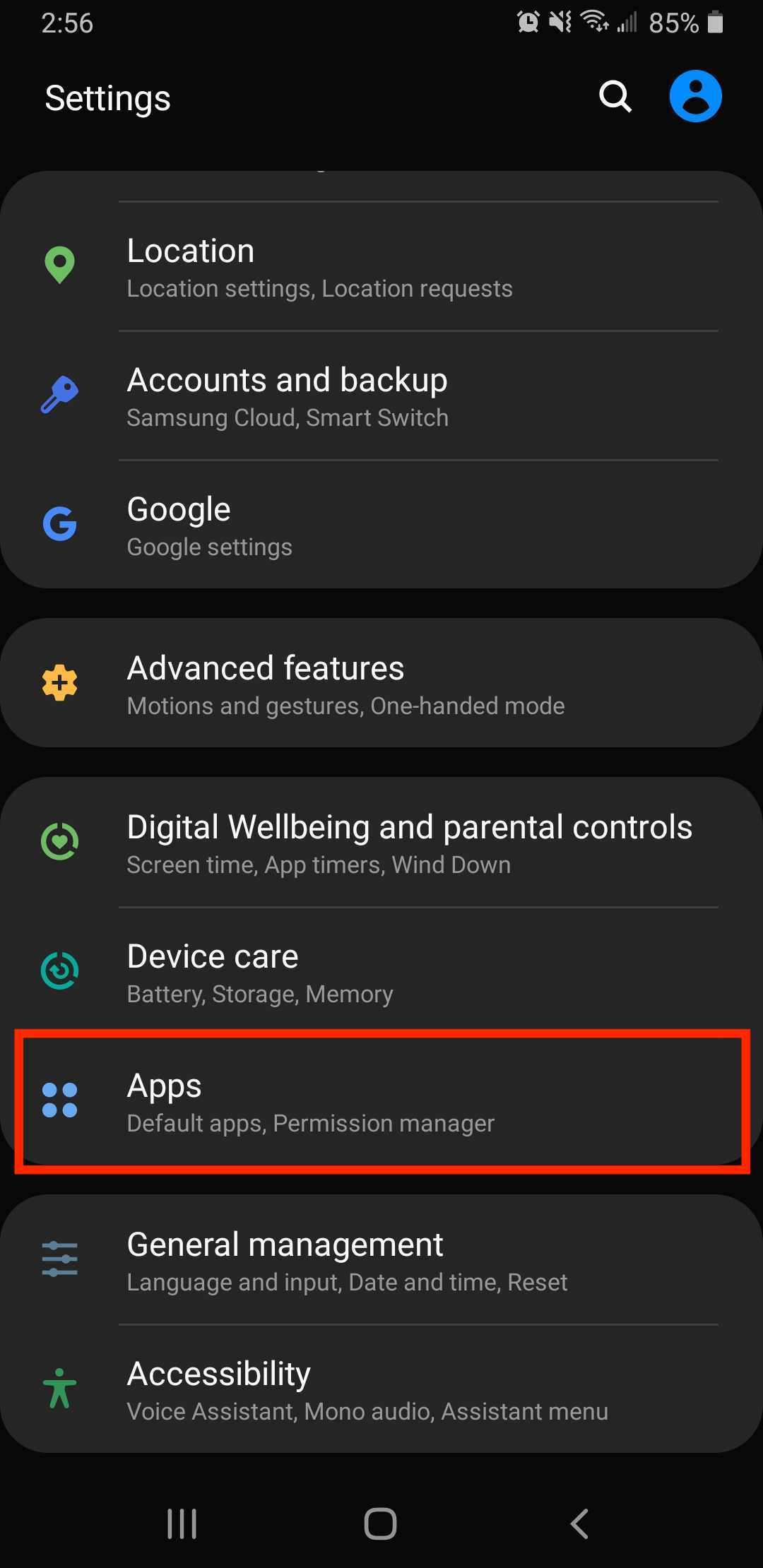 3. Scroll down and select UserTesting.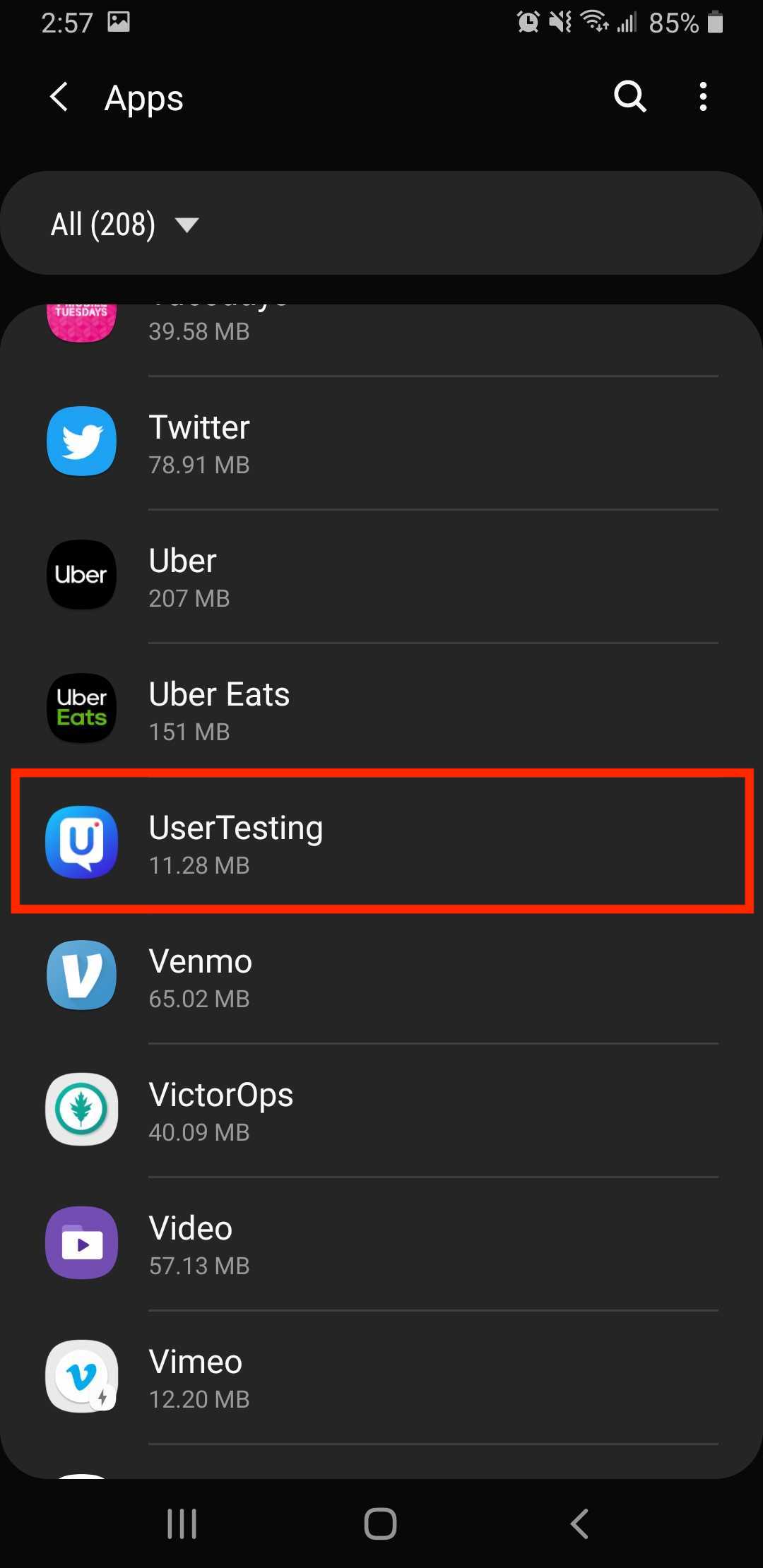 4. Tap the Uninstall button at the bottom.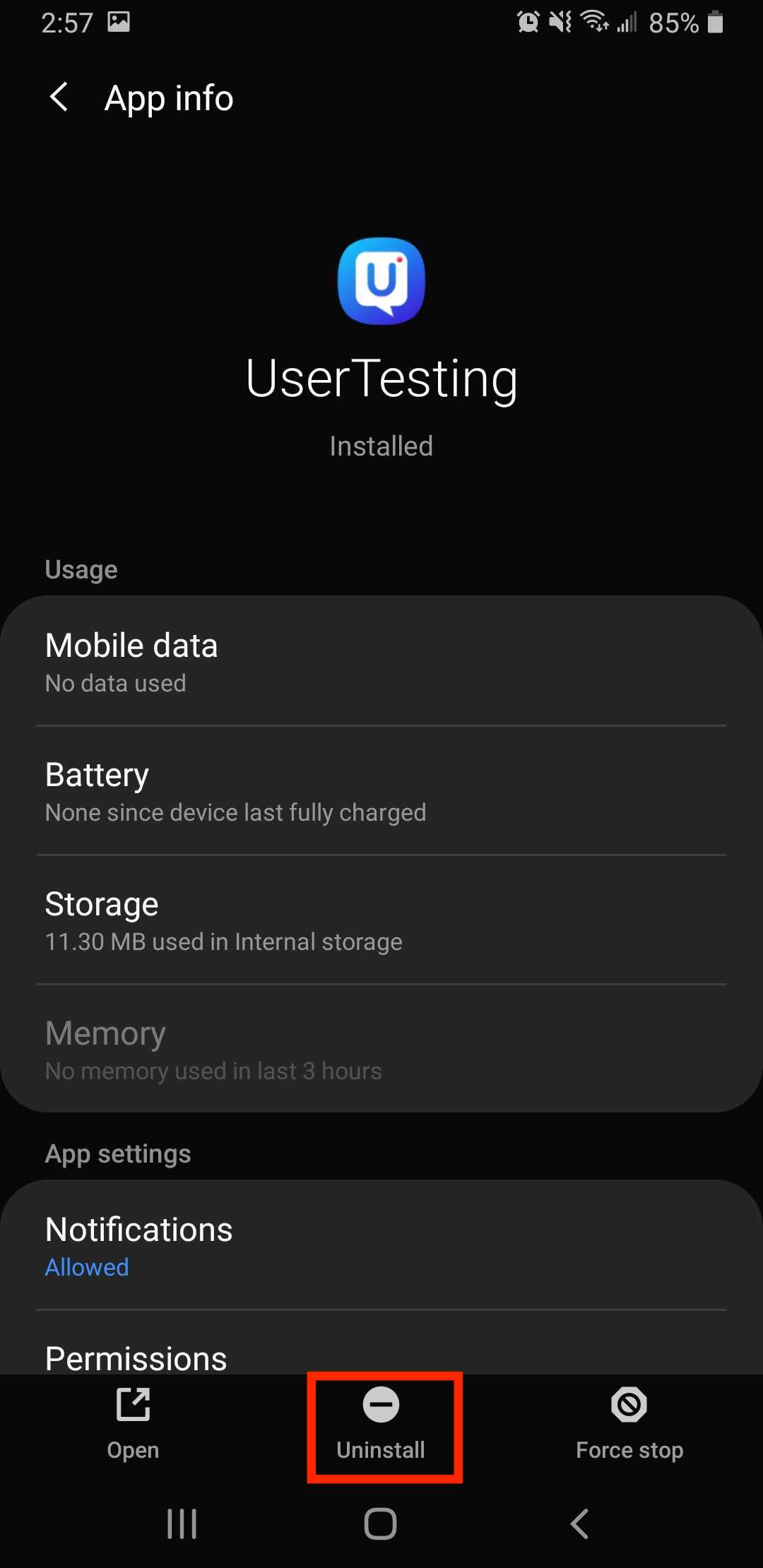 Reinstall the App
1. Navigate to the Google Play Store and search for UserTesting.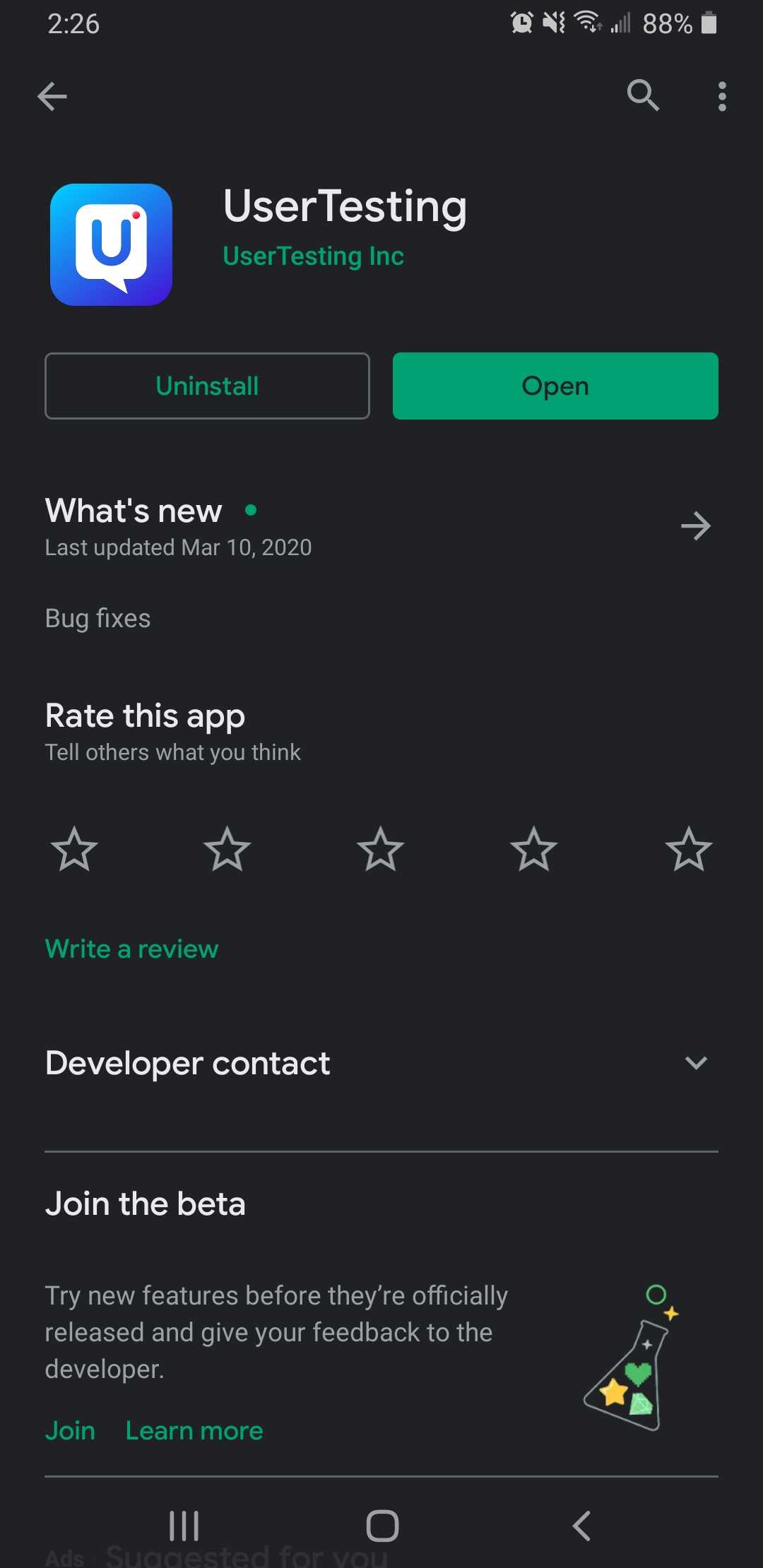 2. Tap Install.
3. Once the app finishes installing, open the app and sign in.