Customers should use a screener to let you know if it'll take longer than 15-20 minutes to complete their test.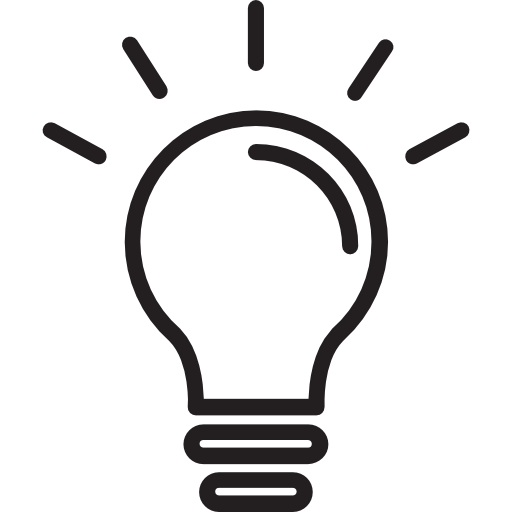 TIP:
Not sure how screeners work? Take some to review our article, "
What are screeners?
"
Use this article to learn how and why a customer might ask you to complete a longer test and what you should do if you start taking a test that requires more time than you expected.
How to identify a longer test
We allow some customers to create tests that take longer than 25 minutes to complete. For these longer tests, the customer should use a screener to make sure that you're comfortable spending more time than usual to give your feedback.
Customers may also offer a bonus payment for the extra time you spend on a longer test. The bonus amount can vary, but you should always have the opportunity to review the payment amount before you take the test (in the screener questions, requirements, or scenario).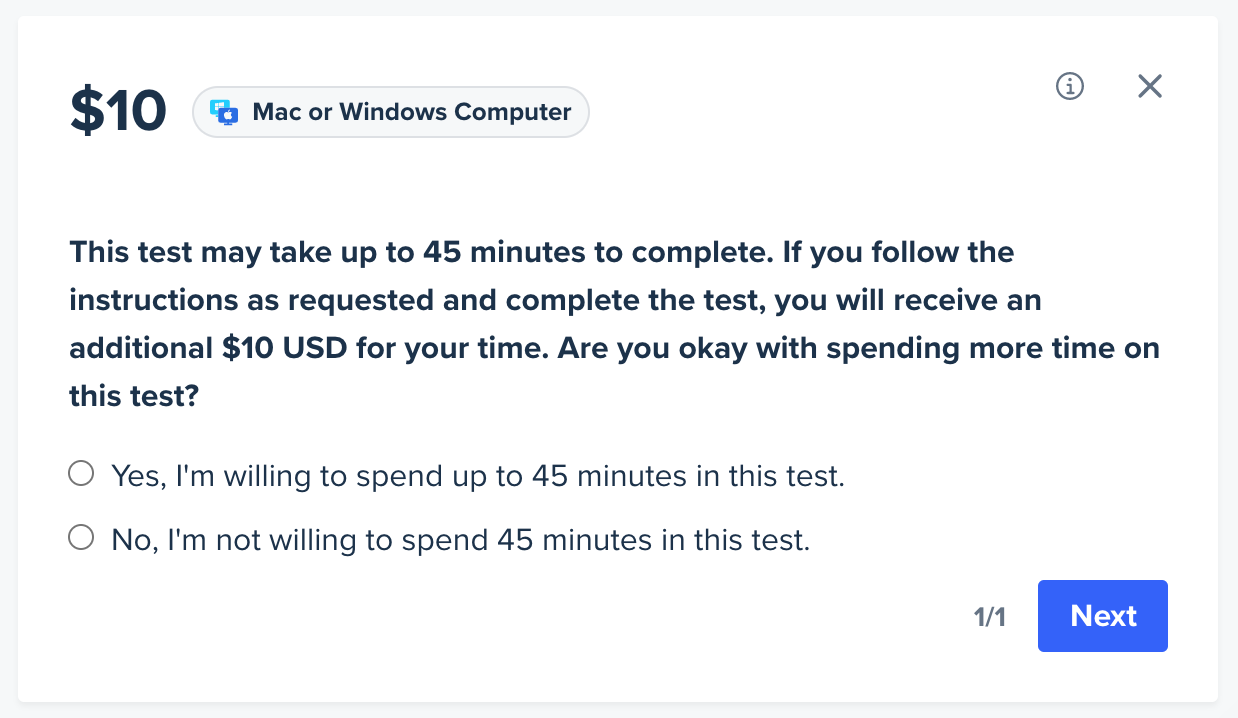 You should always make sure to end your test
before you reach 60 minutes
(either by stopping your recording or reporting a problem). The recorder will automatically quit at 60 minutes of recording. When this happens, the video files are lost, and we're unable to recover them.
When to expect a bonus payment
Our team manually processes bonus payments, so you likely won't see these payments immediately reflected on your dashboard. If you're offered a bonus payment in a test, please reach out to our Support Team, and they'll process the payment as soon as they can.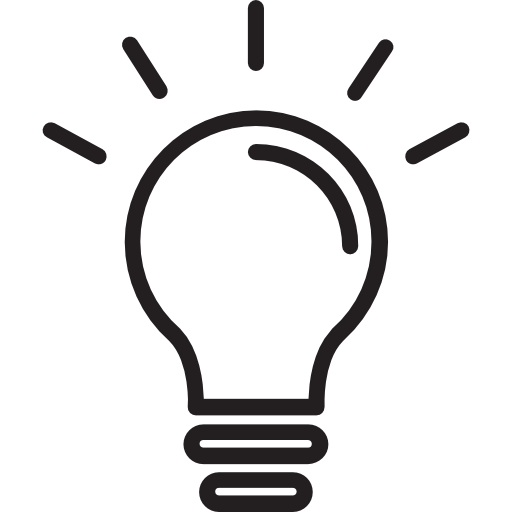 TIP:
To receive your payment as quickly as possible, please include the test number when you submit your ticket.

How to handle a test that takes longer than expected
If you're taking a test that seems to be running long, and the customer didn't let you know ahead of time, please click on the question mark
or help button
to report a problem.

NOTE:
We only offer bonus payments if your test is longer than the standard 15-20 minutes
and
the customer clearly offered a bonus payment in the screener questions, requirements, or scenario.