We've put together the following list of tips to help you have a great testing experience. These tips will get you started on the right foot and help you earn high ratings from customers. Remember, contributors with higher ratings see more testing opportunities!
Before you accept a test:
Log in to your dashboard and listen for the ding

that alerts you of n

ew, available tests.

Read and understand any requirements, to make sure that you qualify.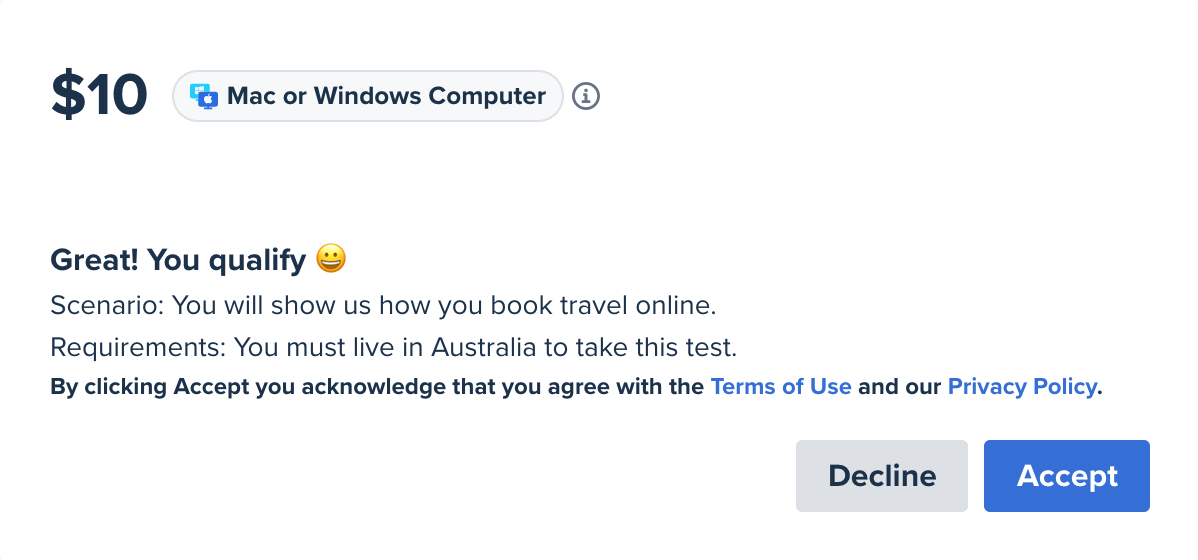 3. If there's a screener, honestly answer each question.
📌 If you complete a test when you don't meet the requirements, it'll be a waste of your time as well as the customer's time. You'll get a 1-star rating, won't get paid, and may be removed from the UserTesting Contributor Network.
4. Make sure you close any personal chats, tabs, windows, applications, or other private information that you don't want to be recorded.
Before you start your first task:
Take a minute to read and understand the scenario, so you have the right frame of mind for the test.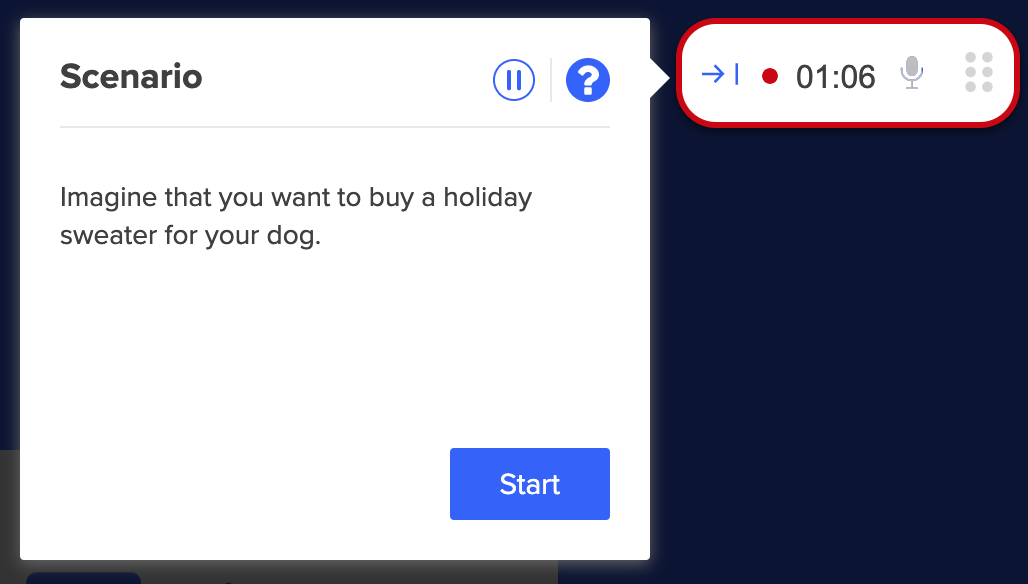 While recording a test:
1. Monitor your audio.
You should see the microphone icon fluctuate as you speak your thoughts out loud. If you see the red alert icon, that means your audio is too loud and may be distorted.
If you don't see the microphone icon fluctuate when you speak, then the recorder is not picking up your audio.

📌 If you can't resolve your audio issues, then you should quit the test.
2. Read each task carefully and complete it as best as you can before you click Next.
Customers often need you to complete tasks in a certain order so it's important not to stray from the tasks or click ahead before you are done.
3. Don't just read what you see.
Explain what you're thinking so the viewer knows why you like or dislike something.
📌 Customers rate videos based on how helpful they are, so the more detailed feedback that you can provide, the more likely you will receive a high rating.
4. If you experience an issue on a test and can't complete multiple tasks, you should report a problem
On a computer, by clicking the

question mark

or

Help button
On a mobile device, by tapping the menu button