Review these FAQs to learn how to track the status of your tests and payments, view your test ratings, and more.

How can I view my test and payment history?
You can view your payment history (along with ratings and other information about tests you've taken) from your dashboard under the Test history tab.
This information includes details about each test you've completed, such as:
The date and time that your test was uploaded

Your test session number

The payment amount and scheduled payment date

Any available rating or feedback
To view your payment history, follow these steps:
Select the

Test history tab, and then click on your test to view more details.

From a computer:



From the UserTesting mobile app:



.
Haven't installed the UserTesting Mobile App yet? Review the download instructions for either our iOS app or our Android app.
Where can I see when I'll get paid?
Payments from UserTesting are sent via PayPal 7 days after you complete a test. Select an individual test on your Test history to view more details like the amount and status of individual payments and the PayPal email where your payment was sent.
You can also see ratings and feedback associated with any of the tests you've completed.
I didn't receive my payment. How can I resolve this?
Follow these best practices to ensure that you get paid:
Confirm your PayPal account so that you can receive payments.

If we send a payment to an unconfirmed PayPal account, the Reward Status

will be

Unclaimed

. Use the information in the tooltip (look for the information symbol) to learn how to resolve the issue.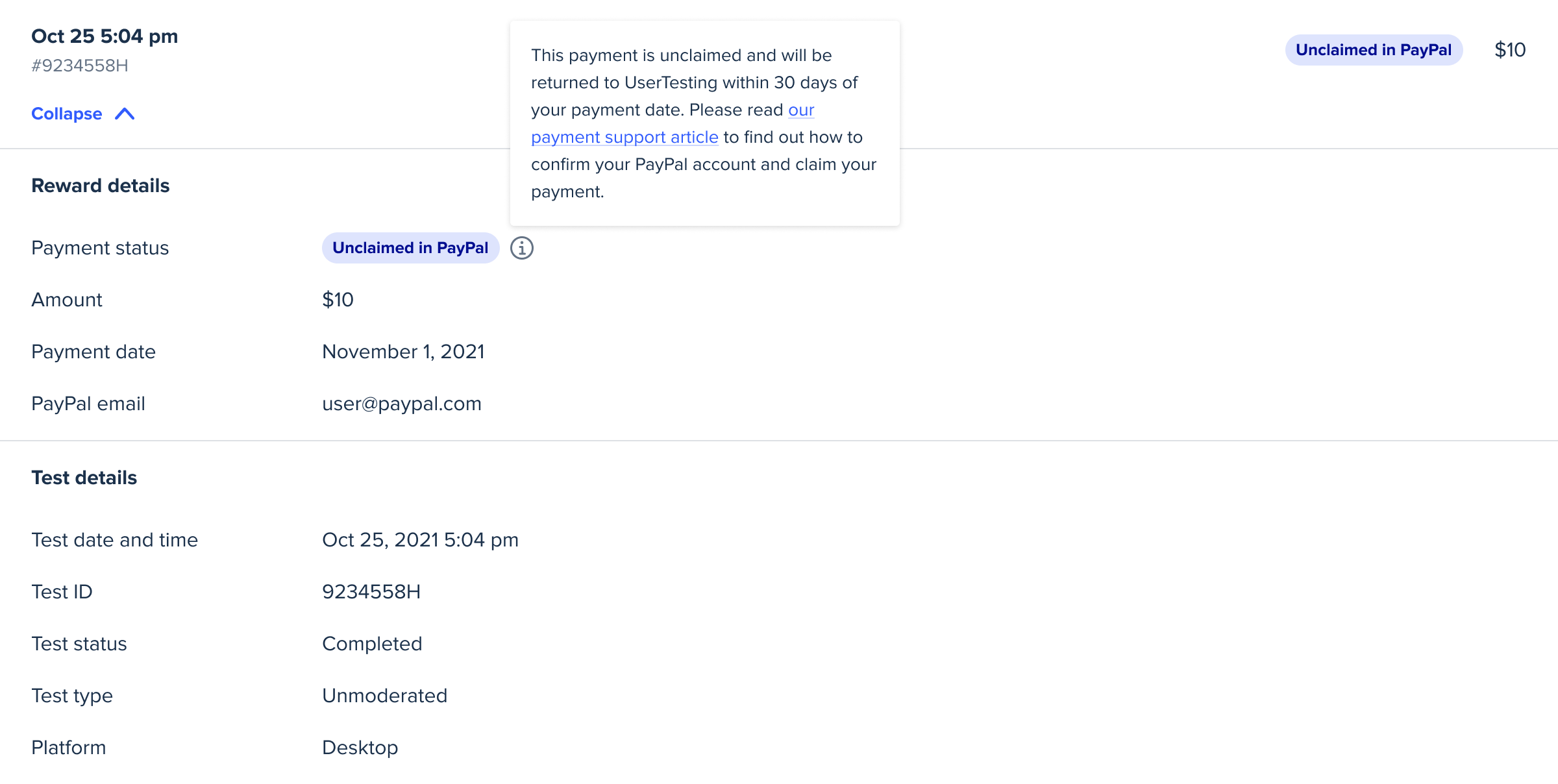 2. Check to make sure that your PayPal email address is correct.
When you tap or click on a test, you can find your PayPal email address under the Reward details section.
3. Make sure that your PayPal account is in good standing.
If your PayPal account is limited or PayPal has placed your payment on hold, the Payment status for your test will be Held by PayPal. You need to resolve this before you can receive your payment.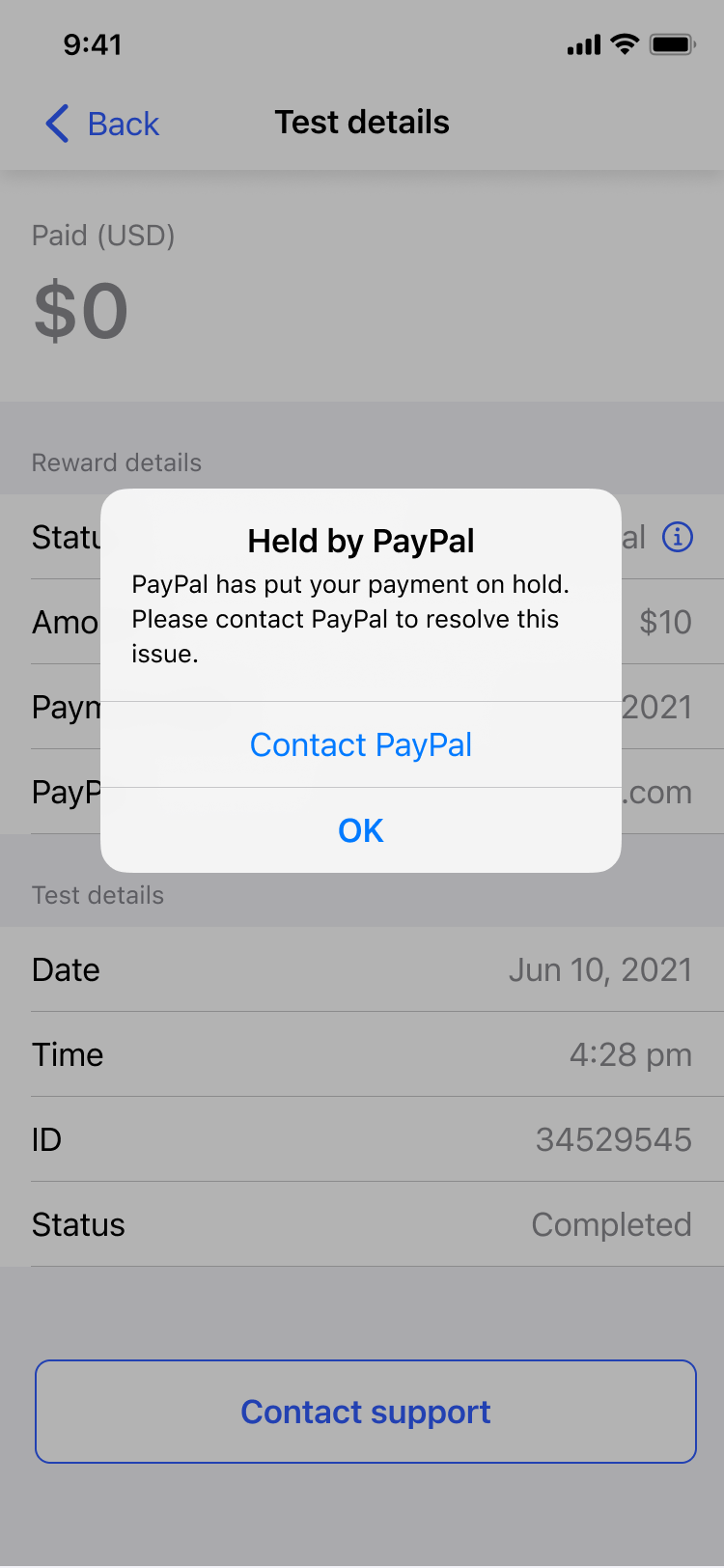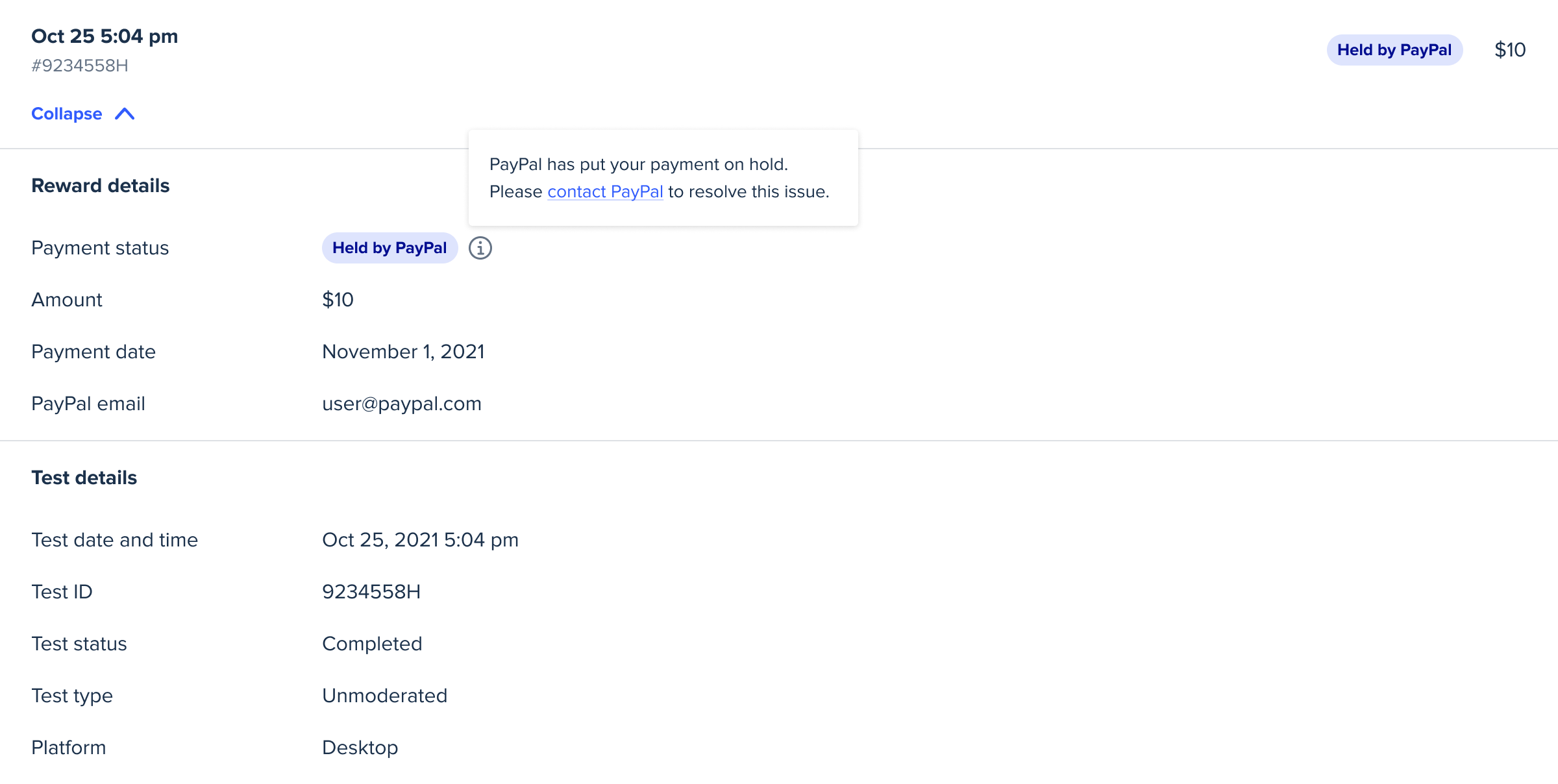 Please check your PayPal account to find out why there are limits on your account or why your payment is on hold. PayPal will send you an email with any updates about your account, so we also suggest checking your inbox

After you resolve your issue and your PayPal account is in good standing, tap the Contact Support button under your test details to request that the payment be resent.