Find answers to your payment-related questions here!
How do I receive payments?
All contributors receive payments through PayPal. You must have a confirmed PayPal account that is in good standing, in order to receive payments.
💡 Tip: We recommend using a verified
personal PayPal
account.
You don't need a PayPal Premier or Business account to be a UserTesting contributor.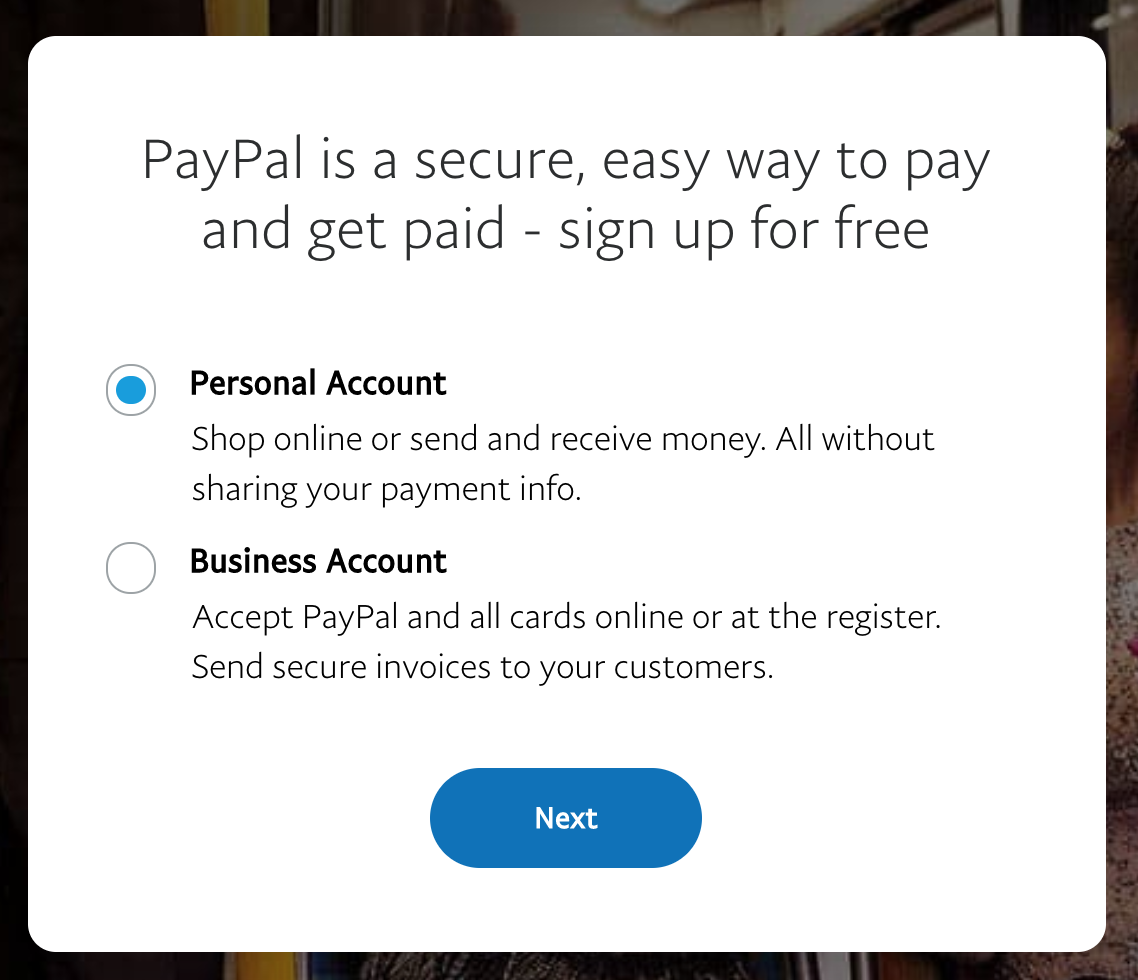 What about taxes?
UserTesting doesn't withhold any taxes from your payments. As a contributor, you're responsible for determining and paying any tax liabilities incurred from payments received by UserTesting.
How much will I be paid?
Reward amounts range depending on the test type—your test feed will always show you the amount you'll get paid for each test. Payments for completed tests are sent 7 days later.
📌 Please note that you will not be paid for the practice test you submit as part of the application to join the UserTesting Contributor Network.
When will I be paid?
Payment is sent 7 days after a test is completed. Occasionally, PayPal has 24-48 hour delays on payments, so please wait an extra 48 hours before contacting support about a payment issue since it should resolve itself.
How can I view my payment history?
You can view your payment history, along with ratings and other information about tests you've taken, by selecting Completed tests on your desktop or mobile dashboard.
On both dashboards you can:
View a history of all tests you've completed, including:

Session #

Date and time you completed each test

Any ratings or feedback on the test you completed
See the test reward and payment status for individual payments
NOTE: Your mobile dashboard displays payment history for tests you've taken, including those where you were paid for a reported problem. Currently, your desktop dashboard only displays payment history for tests you've completed.
Learn how to easily track your test and payment history here.
The customer said I would receive a bonus payment. How does this work?
Occasionally, a customer might offer you a bonus for completing a longer test or a multi-part study. If a customer promises a bonus, the payment is generally updated 10-11 days after the test is completed. This is because customers need time to watch the videos and ensure that they are satisfied with the test.
Please wait to contact the Support Team regarding your bonus until 12 days after test completion. At this point, we can contact the customer and post bonuses for tests that have been successfully completed.
How do I receive payments for Live Conversation tests?
Payment for your successful Live Conversation tests will be deposited into your PayPal account within 7 days of completing your test. These are manual payments sent by the Facilitator who scheduled your test. Since the payments are processed and sent on the same day, you might not see this show up as a "Pending" payment. If you have any questions about your payment, please contact the Support team.
What if I need to change my PayPal email address?
You can update your PayPal address as needed from your dashboard settings.

Remember that payments are sent automatically, 7 days after you complete a test. If you change your PayPal email after payment is sent, that payment will be sent to your previous PayPal email.
Why was my payment canceled?
Payment will be canceled for incomplete tests. These will appear as Void in your Completed Tests tab. Here are some reasons your payment may be canceled:
You did not meet the customer's stated requirements. Although the tests that become available to you are filtered to meet your general demographics, some customers will post screeners or special requirements such as, "must be a Facebook user" or "must be a small business owner". If you do not meet those requirements, you will not be paid.
You did not address all of the requested tasks. A customer might require you to do 10 different tasks on their site. If you do not complete all of the tasks required, your test will be incomplete.
The video recording was short and superficial. On average, our customers expect a 15-minute recording and they are asked to structure their tasks so they can reasonably be completed in this amount of time. We understand that some tests may have minimal tasks. In these cases, if you still have time after thoroughly addressing the tasks, you could explore the site further, recap any problems found, or write a very thorough summary.
The Written Summary was not completed. A completed test is composed of both the Video Review and the Written Summary. When a Written Summary has not been submitted, you will see a highlighted message at the top of your account page letting you know which tests are missing written responses. Click the blue test number link to open the form and submit your responses. If you are unable to post your Written Summary, please submit a support request.