Sometimes a test might be difficult or impossible to complete. For example, you could experience a technical issue that prevents you from continuing the test, or the test instructions could be too confusing. Maybe you started the test but something unexpected happened and you're unable to finish the recording. Depending on the situation, you'll need to either report a problem or quit the test.
Use this article as a guide to help you decide what option you should choose when you experience a problem during your test.
When you should report a problem:
It's best to submit a problem report when there's a major issue with either the recorder or the test. We've shared some of the most common reasons why you might need to report a problem.

NOTE: Please remember to always be honest! We value your input and want to make sure you have a great experience. However, if you're dishonest when you submit problem reports, you risk violating the Contributor Terms of Service.
Long tests
There are too many tasks to complete within the standard 15-20 minutes and the customer didn't tell you this in the screener.


Requests for prohibited personal information
During the test, the customer asks you to provide any prohibited personal information.


Technical issues
The test has a technical issue that prevents you from completing multiple tasks according to the task instructions.
Example: The customer provided a link to open a website, but the web page isn't loading.
Confusing instructions
The task instructions are impossible to understand.
Example: The instructions are missing or incomplete, or the instructions are too confusing to follow.
When you should quit a test:
Other times there may be nothing wrong with the test. The tasks are easy to understand, and you had no problem using the recorder, but you'd prefer to quit anyway. Review some of the reasons why you might decide to quit a test:
Too many distractions
Your environment becomes too loud or distracting.
Example: Other people are talking loudly in the background, and it may be difficult for the customer to hear your feedback.
Not qualified to take the test
After starting the test, you realize that you're not qualified to complete it.
Example: In your screener responses, you said that you have an account for a particular product or service, but you realize that this was a mistake.
Missed tasks or didn't follow the directions
You accidentally worked ahead of the task instructions.
Example: You skipped over an important step, and now you can't go back and complete it.
Unsure about sharing personal details
The test requests other personal information you don't feel comfortable providing.


No longer interested in the test
You decide you don't want to complete the test or something comes up and you can no longer finish it.
How to quit a test or report a problem:
Now that you've learned which solution makes the most sense for different testing issues, we'll explain how to quit or report a problem during your test.
Skip to:
Computer Tests
The steps you'll follow to quit a test or report a problem will depend on the browser you're using:
UserTesting Browser Recorder
To quit a test or report a problem from the UserTesting Browser Recorder:
Click on the question mark symbol on the taskbar.



When you click the question mark symbol, the Help menu will open and your recording will automatically pause so that you can select one of the following options: the website or app didn't open, report a problem, or quit this test.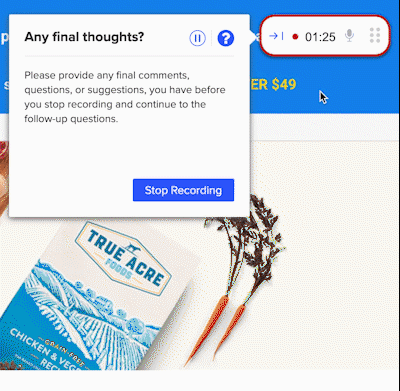 Seamless Desktop Recorder
Skip to:
To quit a test from the Seamless Desktop Recorder:
Click the

Quit test button .





If you decide you'd no longer like to quit the test, click Continue test

. Otherwise, click

Quit test

.





You'll know you've successfully quit your test when you see the Test canceled

message.

To report a problem from the Seamless Desktop Recorder:

Click the

Help button .

Before you continue, you'll have the chance to review some support resources, including a link to our Contributor Support Center and a video with tips on how to provide feedback during your test.


If you can't find a solution to your issue using either of these resources

, go ahead and click the

Report a Problem

button

.


On the Report a Problem screen

, select the option that best describes your problem, and then provide a detailed description in the

More details

field.
Mobile Tests:
To report a problem or quit out of a test, tap the Menu button, then tap either Problem with Website or Problem with Recorder.


iOS Android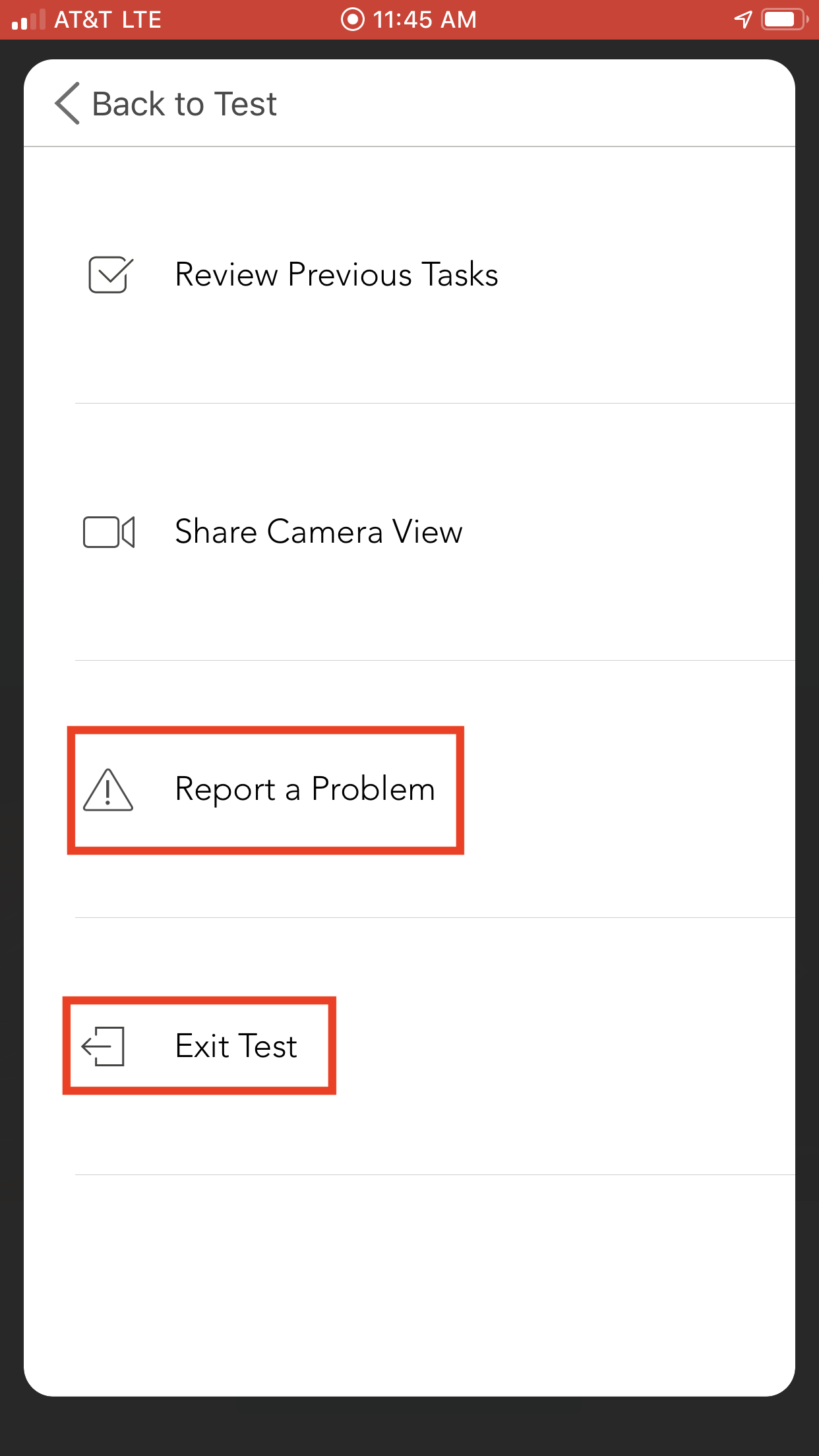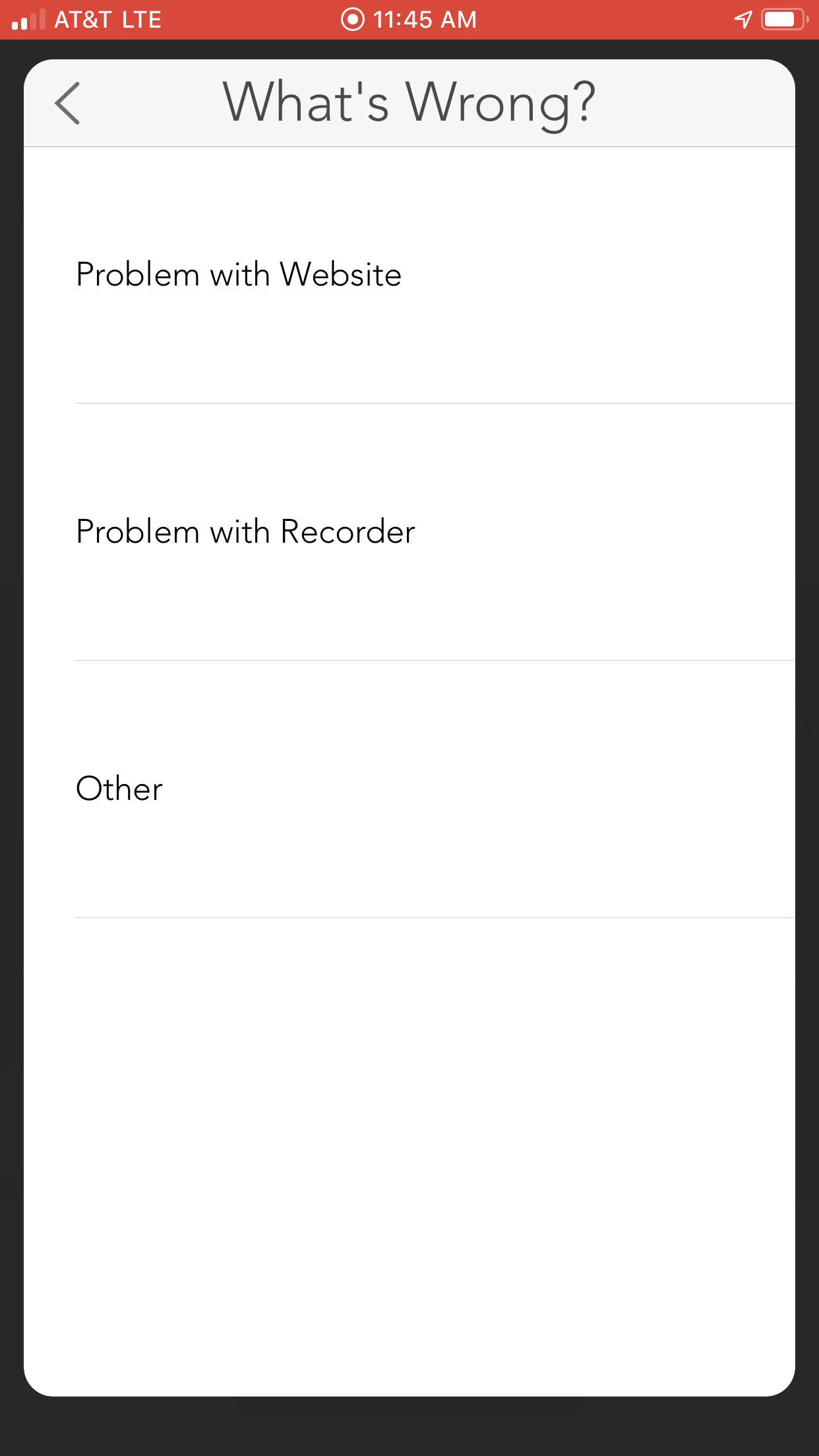 .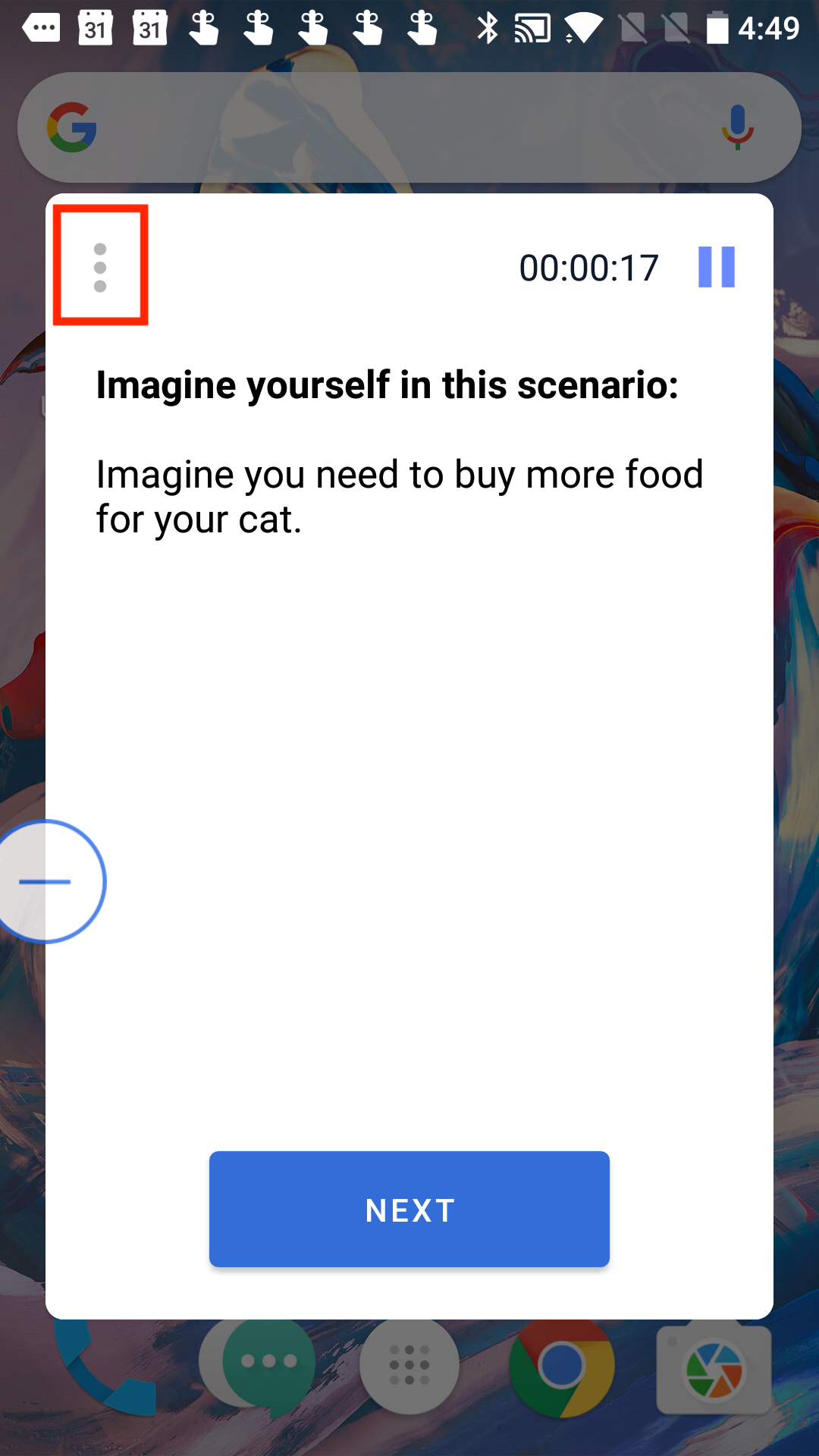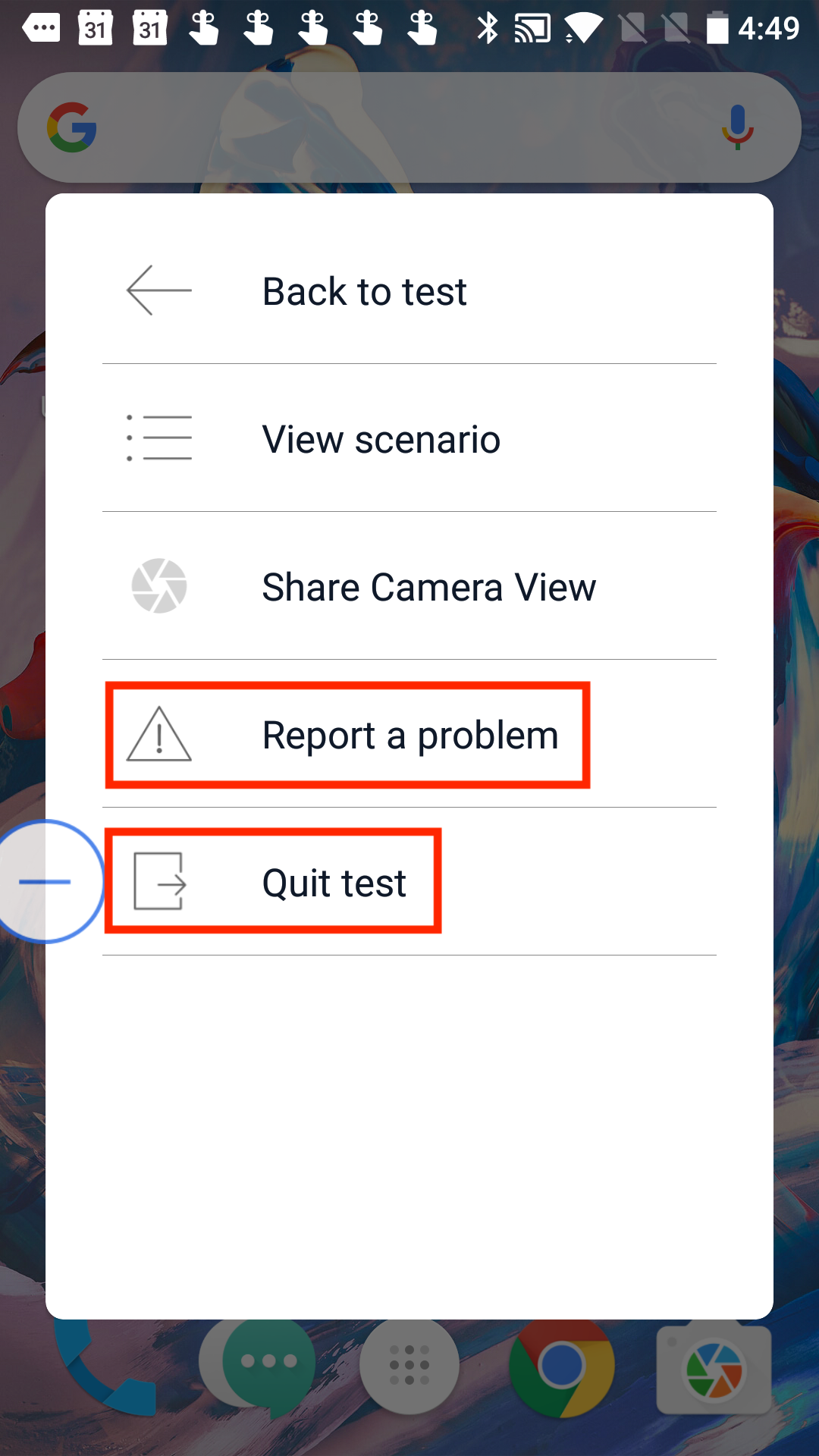 Outcome:
Reporting a problem will automatically notify us of the problem you experienced and release you from the test. This also prevents the customer from receiving incomplete results and will help you avoid a low rating. You'll have the opportunity to include a description of the problem. Please keep in mind that this description will be sent to support and the customers, so be mindful of what you write here.
When you report a problem and we find that the issue is on our end or the customer's end, we'll give you a partial payment to compensate you for your time and effort.

NOTE: We may withhold payment or change the payment amount to fit the situation.
Quitting a test releases you from the test so that you can browse and accept other tests.
Couldn't find what you were looking for? Take 5 minutes to
complete this survey
and let us know how we can improve this article.